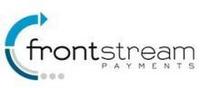 Lacey, WA (PRWEB) March 11, 2010
Previously acquired by FrontStream Payments, SaleSynergy has operated under its original trade name since 2001. The new visual identity representing FrontStream's mark will appear in the company's advertising and a rebranded website will be launched in the near future.
Emmet Seibels, CEO of FrontStream Payments said, "The rebrand clearly defines FrontStream's development strategy and vision to become one of the top providers within the payment processing industry. Our company is built on strong relationships, high integrity, differentiated solutions and a philosophy of becoming an integral business partner to our merchant clients. Now is the opportunity to make it simple for them to remember our name and what we stand for."
With years of experience in the merchant payment industry, FrontStream Payments has always provided its clients with robust products and reliable customer support. Accordingly, SaleSynergy functions as a division of FrontStream Payments and has a proven record of delivering merchant credit card processing solutions tailored for specific merchant requirements.
"We are confident that the new FrontStream brand look and message will generate greater awareness of our expanded capabilities and expertise," stated Rick Taylor, President of SaleSynergy. "This is another step toward communicating our commitment and depth of service we provide the credit card processing industry."
ABOUT FRONTSTREAM PAYMENTS
FrontStream Payments, based in Brentwood, TN, is a leading provider of retail, hospitality, restaurant, transportation and e-commerce payment services to small and medium-sized businesses and independent credit card sales organizations. Offerings include turnkey solutions for payment software integration and end-to-end payment processing solutions. To learn more about the company, please visit http://www.frontstreampayments.com.
ABOUT SALESYNERGY
SaleSynergy is a leading provider of credit card payment optimization and merchant services for the hospitality industry. Their suite of hospitality-centric services include: credit card interchange optimization, PCI Compliance Assistance, proven PMS/POS/Gateway integration, web-based reporting, and on-going analytics ensuring the overall lowest effective rate is realized at hotels, resorts and gaming properties. To learn more about the company, please visit http://www.salesynergy.com.
CONTACT INFORMATION:
Chase Perry / 615-377-3799 ext 103
-- Vice President of Corporate Development
Rick Taylor / 972-987-6914
-- President, SaleSynergy LLC
###