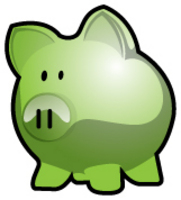 "We believe this is the future of fundraising," says Gottlieb.
Mansfield, TX (PRWEB) March 11, 2010
Easy Fundraising Ideas wants to announce the launching of its revolutionary new Donation Fundraising tool.
The Donation Fundraiser is the most efficient way for schools, sports groups, non profits and religious organizations to raise money.
The new Donation Fundraiser is the easiest and most efficient way to raise money. Groups are given everything they need to promote their fundraiser both in person and online. You are provided all the marketing materials needed. All donations are collected for the group. Complete reporting functions are included. The interface can even keep track of donations to your individual participants.
1. There is no product to sell
2. There is no upfront cost
3. There is no money to collect
4. There are no orders to tally
5. There is no delivery day
"Fundraising is evolving," said Howard Gottlieb, President of Easy Fundraising Ideas. "People are watching their money much more closely. We've been told people would rather just donate directly to a person or group they know instead of buying a product they may not need."
Historically fundraising groups have been limited to local friends, family and coworkers for support. The new Donation Fundraiser removes all geographical barriers.
"Now a student or soccer player can contact an uncle in Europe or grandmother that lives across the country and get them to support their fundraiser," Gottlieb added. "The response has been fantastic. Our early results show that an average donation will be around $25 per supporter. It doesn't take too many donations like that for most fundraising groups to meet their goals."
The Donation Fundraiser does not cost anything to start. The sign up process takes minutes and the end result is a web page customized with photos and text descriptions of why the group is raising money. There is even an interactive fundraising thermometer that shows donations made in real time.
"We believe this is the future of fundraising," says Gottlieb.
###