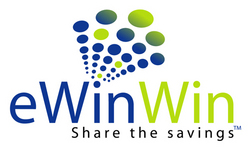 eWinWin's proprietary platform allows businesses to use Social Pricing as a new way to grow sales and increase brand awareness
Tampa, Fla. (Vocus) March 11, 2010
eWinWin announced today the successful launch of three new group buying communities: Tampa, Tallahasee, & Gainesville. Communites can be accessed on the eWinWin website found at eWinwin To date, numerous buyers have received savings ranging from 50% to 90%. Unlike virtually every other group buying site, eWinWin has a very unique and proprietary approach:
1) 100% of the deals tip. That means buyers are guaranteed of getting the fantastic deal offered without waiting to see if enough buyers have joined.
2) The deal gets better as more buyers join. The discounts trigger automatically, in some cases quite dramatically. In one example, the initial discount for a store certificate was 46%. As more than 110 buyers joined, the final savings reached 84% for everyone.
3) A Social Pricing Application (SPA) enables buyers to easily promote their purchase to friends as well as customize the message. These metrics are compiled and managed on behalf of businesses to see just how "viral" their offers are within the community of buyers.
4) Multiple deals can be offered at the same time. The result: buyers have a greater chance of finding a deal they find interesting enough to purchase.
"eWinWin's proprietary platform allows businesses to use Social Pricing as a new way to grow sales and increase brand awareness" states eWinWin founder and CEO Greg Mesaros. "Social Pricing" simply takes Social Media, and the inherent ability to easily promote deals online, and combines it with Volume Pricing. The result: As more buyers hear of the deals from friends, and purchase, the price drops for everyone.
Social Pricing is a new way to track the benefits of social media marketing. With eWinWin, buyers have an economic incentive to promote the deal as it means everyone shares the savings.
The company has been beta testing its proprietary technology in three university markets that include the University of South Florida, the University of Florida, and Florida State University. Based on the overwhelmingly positive feedback, the company has fully integrated these sites into three new city communities that have recently launched. Additional sites are scheduled for release in the near future.
Established in 1999, eWinWin is the leader in developing group buying and social pricing applications over the Internet. Using social networks such as Facebook, MySpace, and Twitter to bring buyers together, eWinWin enables sellers to lower costs while increasing sales using Social Pricing. eWinWin has implemented group technology across multiple product categories. With the sudden explosion of social networks, and a number of newly issued patents, eWinWin has launched a consumer-friendly version of its Social Pricing Software. Now, anyone can purchase online and Share the savings™.
Contact: Katie Kail
(813) 975-1675 ext. 105
###