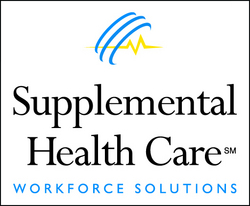 Janet brings a deep understanding of the day-in, day-out operations of the company and the right skill set to further build our company's leadership position in the medical staffing industry
Park City, UT (PRWEB) March 12, 2010
Supplemental Health Care, a workforce solutions company placing health care professionals in contract assignments at hospitals and health care facilities across the United States, has announced the appointment of Ms. Janet S. Elkin as President and Chief Executive Officer of the Park City, Utah based company. Ms. Elkin, a unanimous choice of the company's Board of Directors, joined Supplemental Health Care in 2003 and has successfully held a variety of positions with the organization since that time.
With over twenty-five years of sales, marketing and management experience, Ms. Elkin brings strong leadership skills and a wealth of operational experience to the position. Initially joining Supplemental Health Care as a Division Manager, she advanced to Area Manager of the company's Southeast Allied Division in 2005. In 2007, Ms. Elkin was promoted to Regional Vice President of the division, where she achieved 20% growth over each of the past two years. Prior to joining Supplemental Health Care, Ms. Elkin held numerous senior management positions, including serving as Managing Director of Kaye/Bassman International.
"We are very excited to have Janet as our President and CEO," said Jim Hoover, Chairman of the Board for Supplemental Health Care. "We have been impressed with her growth and continuing successes over the past seven years. She brings with her a deep understanding of the day-in, day-out operations of the company and the right skill set to further build our company's leadership position in the medical staffing industry."
Familiar with both the health care industry and the company, Ms. Elkin is excited about the opportunities that lie ahead. "This is the most inspired and innovative group of individuals I have ever had the privilege to work with. Though we have gained significant market share over the past few years, I firmly believe that with continued focus and a commitment to excel, our best performances lie ahead of us."
Ms. Elkin, who currently lives with her family in Dallas, Texas, is a graduate of Syracuse University with a joint degree in Advertising and Psychology.
About Supplemental Health Care
Based in Park City, Utah, Supplemental Health Care works with health care professionals and facilities to create customized workforce solutions for the health care industry. For more than 20 years, they have been providing organizations better access to skilled nurses, physical therapists, occupational therapists, speech language pathologists and other specialties. They combine this expertise with workforce processes and technology to deliver wide-ranging answers to the staff challenges faced by health care organizations today. With 50 nursing and allied divisions in major U.S. markets and two travel divisions, they place health care professionals in temporary and travel positions throughout the country.
###