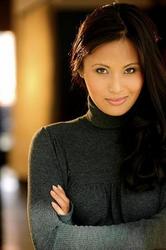 Act From the Inside Out
Los Angeles, CA (PRWEB) March 11, 2010
"Act from the Inside Out" (http://www.actnowbook.com, Bush Street Press), the new book from actress, award-winning playwright and best-selling author Shelene Atanacio (http://www.shelene-atanacio.com), climbed to No. 5 on the Women's Issues bestseller list at Amazon.com yesterday. The book also reached the No. 41 spot on the Success bestseller list, just behind the new book from rapper 50 Cent.
"Act From the Inside Out" is a look at the techniques that actors such as Oscar-winners Sandra Bullock and Jeff Bridges use to prepare for their on-screen roles and what the rest of us can learn as it relates to the roles we play in our everyday lives.
"I wrote this book as a constant reminder to myself, and to inspire others to live life to the fullest by stretching into new life roles with authenticity, creativity, and most importantly, faith," Shelene explained.
Shelene has discovered a new approach for self-healing and personal growth that utilizes the transformational tools of acting.
In the book, Shelene explains how to use these methods to enrich our lives. Shelene reveals how to:

Break through self-limiting beliefs.
Use her approach to act on the ideal life.
Strengthen weaknesses and stretch into new life roles.
Cultivate an inspired mind.
"Act From the Inside Out" was a personal journey for Shelene whose love of acting comes from her love of exploring life through characters and scripts. The experience allowed her see the world and delve deep into the human experience by overcoming resistance, freeing the subconscious mind, learning to create an artistic lifestyle and more.
The result was a realization that she could apply the techniques of actors to raise self-esteem, overcome personal adversity and create a red-carpet worthy life everyday.
Shelene also embraces the opportunity, through acting, to serve and connect with others through storytelling whether through comforting, educating, inspiring, or just plain entertaining others.
For more information about "Act From the Inside Out", visit http://www.actnowbook.com.
# # #