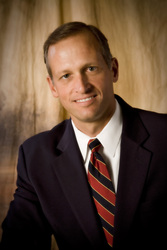 "I am fortunate to have Randy driving operating excellence for Insource customers, and Charlotte is fortunate to have Randy as a part of its community." - Ken Southerland, President and CEO, Insource Performance Solutions, LLC
Charlotte, NC (PRWEB) March 14, 2010
Randy Chapman of Insource Performance Solutions (http://www.insourceperforms.com), a proven leader in performance based workforce solutions, has been named to the Charlotte Business Journal's "Forty under 40". This annual list recognizes the most promising business leaders in the area. Chapman is Chief Operating Officer of Insource and has played a key role in the company's growth since joining in 2005.
Insource is a major player in providing fixed cost and flexible workforce solutions inside client locations for a diverse spectrum of industries. Unlike a traditional staffing agency, Insource provides labor solutions through their own incentive based employees and supports them with a team of industrial engineers, performance management resources and methodologies. This approach ensures high quality, increased throughput, and reduces total costs for Insource customers.
Ken Southerland, CEO of Insource, states, "It is great to see Randy recognized for the many contributions he makes to the business and philanthropic community of Charlotte. I get to see his passion for excellence in everything he does. I am fortunate to have Randy driving operating excellence for Insource customers and Charlotte is fortunate to have Randy as a part of its community. "
The individuals chosen for the "Forty under 40" list are recognized for positively influencing the business climate in the region. In his capacity as COO Mr. Chapman has been visionary in the development and implementation of the Insource Management System, a set of proprietary operating disciplines that comprise the company's unique business model. This system is a resource and tool for standardizing the execution of the company's services and ensuring its scalability and growth. In addition he has developed a culture of leadership and empowerment within Insource. Mr. Chapman's commitment to mentoring employees, investing in the development of others, and providing constructive feedback serve as an example for others to follow. As an example, Randy has established "truth over harmony" as a guiding principle that influences interactions with co-workers and clients alike. Truth over harmony is a commitment to always place the value of truth over the preservation of harmony.
Prior to joining Insource Mr. Chapman served as the COO and CFO of CALEB Technologies, a growing venture backed Software Company. Earlier in his career, Mr. Chapman worked with McKinsey & Company where he consulted numerous companies on operational, financial, and strategic issues. Prior to joining McKinsey, Mr. Chapman was a Manager with Arthur Andersen LLP where he advised clients on tax and audit issues. Mr. Chapman received a B.S. in Accountancy from Miami University, Ohio; holds a MBA from Harvard Business School; and is a licensed CPA.
About Insource Performance Solutions
Insource Performance Solutions was founded in 1997 in Charlotte, NC. Insource began by working with our clients in their manufacturing and distribution facilities located in the Mid-Atlantic and Southeastern United States. Over time, Insource has become one of the largest employers in that region and its geographic footprint is expanding. Insource has a staff of dedicated industrial and process engineers, seasoned operational managers and is led by an experienced senior management team of innovators in operations, engineering, logistics and staffing.
Insource Performance Solutions refines, manages and executes labor-intensive processes within its customers' manufacturing and distribution facilities. By aligning its carefully selected employees and performance-based pricing with customers' objectives, Insource is accountable for increasing throughput, improving quality, and reducing cost. Insource Performance Solutions has the experience and engineering expertise to deliver in diverse operating environments with a commitment to continuous process improvement and accountability. With its performance based and flexible managed workforce solutions, Insource enables its customers to unlock their operation's potential. Turnkey Solutions. Accountable Performance. Lower Cost. Proven Results. Guaranteed. For additional information visit http://www.insourceperforms.com to learn what Insource can do for your company.
###