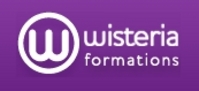 ..fastest incorporation under the new system has been just 18 minutes.
London, UK (PRWeb UK) March 13, 2010
Many people who set up limited companies in the UK, choose company formation agents to perform their company incorporation. They want their company formation to be swift, problem free, and reasonably priced. Wisteria Formations have announced the launch of their direct link with Companies House, a system that will offer their clients an even faster incorporation service than is currently offered.
Andrew Millet, Director of Wisteria Formations explains, "Our system has a direct link with Companies House to enable faster applications and feedback from Companies House. Direct communication with them allows us to respond quickly to any issues concerning a company formation and provides us with details of the individual examiner working on the case. For example, issues such as the use of a word in the company name deemed 'sensitive' by Companies House. This system provides a smoother and quicker company incorporation that our clients are looking for when choosing a company formation agent."
Companies House standard guidance is that all standard company formations can take 2-3 days to be completed. Wisteria Formations work hard to improve on this turnaround time and to date, the fastest incorporation under the new system has been just 18 minutes.
Using company formation agents can be low cost and faster than forming a company directly with Companies House. Agents send the application electronically and can advise on your situation for little more than the cost of going directly to Companies House.
In the past some people bought "off the shelf" companies from agents. These are dormant companies already registered with Companies House. This was faster than forming your own company and posting documents to and from Companies House. However the problem with these companies is that the company is not setup to the exact criteria you may need and this can create problems in the future. Online submission has improved the turnaround time and the new system offered by Wisteria Formations improves on this further
Wisteria Formations understand the complications of setting up a company and so strive to better their service for their customers. They welcome any constructive feedback in order to make incorporating a company as simple and fast as possible. In addition, the free UK customer support means that you can get immediate answers to any questions you may have.
For more information in relation to company formations and professional services from Wisteria Formations, please visit http://www.wisteriaformations.co.uk
# # #