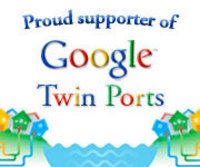 Google Fiber will be a huge benefit for Saturn Systems engineers and our customers.
Duluth, Minnesota (PRWEB) March 15, 2010
Saturn Systems Software Engineering has joined in sponsoring the bid for Google Fiber in Duluth, Minnesota. The Saturn Systems Rural Outsourcing business model relies heavily on high bandwidth communications to allow engineers to perform work across the U.S. from its headquarters in Duluth. The power and speed of Google Fiber will allow for the continued growth of the Saturn Systems model and will provide Duluth as a whole with a competitive advantage.
Vice President of Business Development for Saturn Systems Scott Risdal remarked, "Google Fiber will be a huge benefit for Saturn Systems engineers and our customers. Because we perform most of our work remotely, we regularly transfer large amounts of data and make heavy use of desktop video conferencing and Virtual Private Networks (VPNs) to provide our services. Saturn Systems is the ideal company to make good use of Google Fiber."
Rural Outsourcing, also known as onshore outsourcing or domestic outsourcing, is a growing trend in the Information Technology industry. Tools and infrastructure for working over distance have improved dramatically in recent years, making the location of IT workers less relevant. Lower costs, better communications and ease of management make Rural Outsourcing an attractive alternative over metro and offshore services.
About Saturn Systems - Saturn Systems, Inc. is a Software Engineering and Information Technology firm that specializes in helping businesses, organizations and government agencies solve complex IT challenges through innovative, cost effective and scalable software solutions. Founded in 1990 in Duluth, Minnesota, Saturn Systems, through its Outsource to America model, is on the cutting edge of a growing IT trend called Rural Outsourcing. Saturn Systems is also a Small Business Administration HUBZone certified company, and maintains a branch office in Charleston, South Carolina providing services to the Federal Government.
# # #