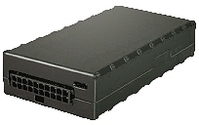 MR. Wallace's proactive thinking to install the Smart Tracker before the theft occurred is the reason for this positive outcome, said Brad Borst, President of Rocky Mountain Tracking, Inc.
Fort Collins, Colorado (PRWEB) March 12, 2010
Rocky Mountain Tracking, Inc. is again making headlines for its unique ability to successfully remain ahead of the curve in the consistently evolving world of GPS vehicle recovery technology.
Andrew Wallace of Fontana, California, can attest to the lightening-speed accuracy and acutely precise GPS tracking technology of the Smart Tracker first hand; he successfully used it to recover his pick up truck earlier this month after it had been stolen from his place of business. Mr. Wallace gives full credit to the Smart Tracker for this recovery. The Smart Tracker device enables the user access to on-demand, live tracking from any personal computer with no annual or monthly service fee commitments. Combined with the use of Rocky Mountain Tracking's web-based software, NavIQ, the user can expect highly accurate readings and 'real time' location tracking; all allowing for quicker procurement of the stolen vehicle.
Fontana, California, has one of the highest auto theft crime rates in the nation, with an average of 811 vehicles per every 100,000 registered, stolen each year in the years surveyed from 2000-2008. In comparison, the national average for the same eight year time frame was 320 vehicles per every 100,000 registered vehicles. For this reason, Mr. Wallace was quick to install the Smart Tracker device on his truck. Within minutes of Mr. Wallace becoming aware of his truck having been stolen, he was able to locate its whereabouts on his personal computer. The Smart Tracker uses state of the art, on-demand live tracking technology that configures an 'auto report' interval, allowing for the vehicle's exact location to be displayed in rich detail, thanks to our NavIQ online tracking software.
Mr. Wallace tracked his vehicle to a personal residence, where he saw the GPS generated image of his truck in the driveway, downloaded the address, and then alerted the San Bernardino County Sheriff's Department to the vehicle's exact whereabouts. Mr. Wallace's vehicle was subsequently recovered, without further incident, within 6 hours of the initial theft. The individuals responsible for the theft are in the process of being prosecuted for the crime. Like most people who depend on their vehicle for their livelihood, Mr. Wallace is eager to get the word out about how the Smart Tracker alleviated what could have been a dire situation. Thanks to Smart Tracker, his truck was quickly recovered, and without damage. Mr. Wallace has just purchased two more Smart Tracker devices for his family's other vehicles, and he says that he will never purchase another vehicle without placing a Smart Tracker device inside it.
According to the FBI 2004 Uniform Crime Report, only 63% of stolen vehicles were ever recovered. It is important to realize that auto theft will happen, and accurate information leading to fast recovery is the only solution to protecting your assets. Rocky Mountain Tracking's Smart Tracker device is your assurance that in the unfortunate event of your vehicle being stolen, location and recovery will be a snap. There are no monthly fees associated with the Smart Tracker; simply activate the device when your vehicle is stolen. Full end user accessibility to our tracking software 24/7 allows for you to begin tracking your vehicles whereabouts immediately, using superior coverage, and utilizing hundreds of networks throughout the United States. The Smart Tracker is an easy two-wire install, and offers an internal back up battery for added security.
About Rocky Mountain Tracking, Inc.
Rocky Mountain Tracking, Inc. (RMT) was founded in 2003, and is headquartered in Fort Collins, Colorado. The company has sold over 40,000 GPS tracking devices and is the leading GPS tracking provider in the United States. RMT's state-of-the art tracking solution, NavIQ, has become increasingly popular for nearly all GPS tracking applications nationwide.
# # #