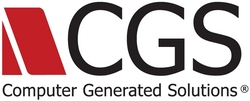 We see the future of computing headed in this direction. The hosted service means one less worry for us.
New York, NY (Vocus) March 13, 2010
Computer Generated Solutions Inc. (CGS) announces that baby and toddler shoe marketer Livie & Luca will implement the recently released BlueCherry Infinity enterprise resource planning (ERP) and e-commerce software solutions at its San Francisco bay area headquarters. The fast-growing, privately-held specialty footwear business will replace multiple, independent software tools with a single, integrated BlueCherry business management and e-commerce solution that is delivered on a subscription basis over the Internet. The hosted software-as-a-service (SaaS) solution will be used to manage virtually every aspect of the five year old business including financials, process tracking, product sourcing, inventory, reporting, and online business and consumer sales. Benefiting from the CGS proprietary Rapid Implementation methodology, the company expects to go-live with the new system within 90 days.
"After doubling our sales in each of the past two years, we knew we needed to find smarter ways to run our business," noted Livie & Luca co-owner Amie Garcia. "Relying on a variety of separate accounting, spreadsheet, and shopping cart applications no longer allows us to effectively stay on top of what has become a fast-paced global business. We see BlueCherry as the way to bring everything together in one place and benefit from the real-time visibility, tracking, and reporting that will allow us to grow more efficiently."
Considering the importance of cash flow management, BlueCherry order allocation tools were particularly attractive to the growing company. "Sourcing our products in Mexico and China requires us to place orders 4-6 months in advance. BlueCherry will give us the information and tools we need to eliminate the guesswork that is required in our current order planning process."Also supporting cash flow control, the hosted BlueCherry SaaS option provides Livie & Luca access to sophisticated business software solutions in a convenient, subscription plan that eliminates the need for in-house server hardware and the IT staff typically required to maintain and update traditional systems. "We see the future of computing headed in this direction. The hosted service means one less worry for us."
"After a thorough evaluation of a wide range of systems, we concluded that BlueCherry not only offered the capabilities we needed; they demonstrated a higher level of expertise and response," added Garcia. "While we may not use all of the capabilities BlueCherry offers at first, we wanted a system that we would never outgrow. We believe that CGS is always innovating and that, with BlueCherry, the sky is the limit. We can benefit from that as this system sets us up for current and future success."
"We are pleased with the opportunity to work with such an innovative and successful company," said Paul Magel, senior vice president of CGS application solutions. "Livie & Luca joins a fast growing list of footwear firms that are choosing BlueCherry as we expand our footprint in this important industry segment. We see continued growth in this market as we continue to enhance our footwear products and expertise."
About Livie & Luca, LLC
Privately-held Livie & Luca was founded in 2005 by three new mothers that recognized a need for modern and funky shoes for babies and toddlers. Livie & Luca's lightweight, soft and super flexible shoe creations incorporate brightly colored leathers, bold designs and whimsical modern touches that capture the playful essence of childhood. All shoes are made by hand and utilize high quality materials. The company offers its baby and toddler shoes online and through special boutiques across the United States, Canada, Europe and Australia. For more information, visit: http://www.livieandluca.com.
About CGS
For twenty-five years, CGS has enabled global enterprises, regional companies and government agencies to drive breakthrough performance through technology. With global delivery capabilities, expertise across leading platforms and deep experience in multiple industries, CGS has become the IT partner of choice for thousands of organizations worldwide. CGS delivers a wide array of proprietary and third-party business applications, technology and business services, outsourcing solutions and learning & communications platforms. Headquartered in New York City, CGS maintains a worldwide presence with 20 offices in North America, Europe and Asia. For more information please visit http://www.cgsinc.com.
BlueCherry is a registered trademark of Computer Generated Solutions, Inc.
# # #