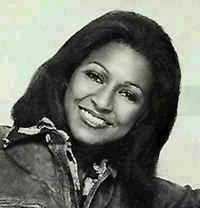 "Wit makes its own welcome, and levels all distinctions."
Culver City, CA (PRWEB) March 30, 2010
At midnight, March 10, four witty authors from Premiere Writers took off on a virtual worldwide book tour to sell tons of books in a slow economy. The unusual trip caused more buzz than they could have imagined. Each author received individualized accolades:
Martha Tucker, author of The Mayor's Wife Wore Sapphires—an urban political thriller shares a young African American first lady who finds the formula for elevating cities and saving children. Parisians love the clandestine politics of it. They cheer the first drama showing Black people in leadership roles. JANICE LAUDERDALES' Wealth of the Wicked: an American tragedy of Elderly abuse unfolds the true story of her brother emptying the safe and bank account of an elderly aunt, for which she takes him to court in a sizzling legal thriller. STAN ALLOTEY—The Eye of An Eagle tells of the plight of an African student who escapes a Ghanaian coup d'état and ends up at UCLA to pursue his dreams, but instead is gifted with a green card through his new wife from hell, and culture clash that lands him on Skid Row. YOLANTHA HARRISON-PACE'S memoir—Here's to Haiti: Kiss, America, Kiss! shares her poetic voice of prose that meets and records this rare land, its people, and its pain, long before the recent earthquake. The French cheer them with adoration in the pub. You see, it is all virtual, but real people buy our books. Europe is a virtual success and such enthusiasm leads to book sales.
The buzz grew outrageously and the group received invitations to return and other hosts joined in--India, Singapore, South Africa, and Canada. Because the tour was conducted in "real time," people fell in love with the intimacy of it. When in London, non-royals are not allowed inside Buckingham Palace until summer when the royals go to the country on holiday, but one London nobleman, Sir Paul D. Desmonte, arranged a nearby tour. And the cultural exchange of old-world opulence vs. new world innovations began.
In Paris, the authors followed the footsteps of the Parisian expatriates—Hemingway, Richard Wright, F. Scott Fitzgerald, Anais Nin, James Baldwin, and others. On off time, Yolantha Pace shopped and danced the night away, Stan Allotey found French-speaking African friends, and Janice Lauderdale hit the couture houses. Martha Tucker blogged about it and sent daily notes via Internet:
When they walked out of the legendary Les Deux Margot's Café in Paris that cool hazy morning, Tucker said she was sipping the best hot chocolate in the world. Just tasting it brought back all she had ever read about the City of Love:
Anais Nin wrote long ago, "You are an expatriate divorced from the soil. Your fake European standards have ruined you. You drink yourself to death, become obsessed with sex. You are not working; you hang out in little cafes." Margots was the little café Anise had mentioned.
Tucker said she was so impressed with that truth, but on the contrary, Earnest Hemingway, in "A Moveable Feast," called Paris the Grand Dame of expatriate heaven. She had to remember why she was there—to expose their books to a larger world, to diminish the negative images of minority people that too often dominate TV screens and books. Their aim was to exchange goodwill, cultures, and understanding. She noticed that Paris was reading their books in earnest. They learned things about their own books they had not yet discovered.
Ahead were the bustling shoppers at the patisseries, the bourchories and outdoor markets, and she clutched her Chanel handbag, as one could never convince her not to bring it. So she turn and considered that parade of women moving in slow motion down the Champs-Elysees with stride of "I'm a whole woman," which the French women wear so well. She kept walking and sipping along the cobblestone paths until she could see the Café de Flore, where she planned to wear the Gianranco Ferrer outfit that night. still she had not hit YvesSaintLaurent, Dior, or Chanel, and there was no way she was leaving without devouring the Eiffel Tower and the Louvre. They took each other's notes and filled in a reality show.
The trip had cost them no money, and the next illustrious host, Chrianjeeb Das in India was real. He promised to show us how to save the earth, and more than a few tips on homeland security. He also promised to introduce them to writers and relevant entrepreneurs who help to create such amazing buzz to wake up sleeping books.
http://www.premierewriters.ning.com
# # #