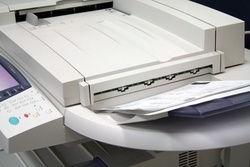 Austin, TX (Vocus) March 15, 2010
This week ChooseWhat.com released an email fax review category that offers users organized and detailed reviews of top email fax services, such as MyFax, MetroFax and eFax, in order to help small business owners make decisions regarding their faxing needs.
"With the rise of email to fax services springing up on the Internet, it is becoming increasingly difficult to make a decision about which one to use. Our email fax category on ChooseWhat.com gives users a starting point to work from where they can compare more than 40 services," says ChooseWhat.com marketing analyst Koby Wong.
The number of people using an email fax service is rapidly growing, as evidenced by research from Davidson Consulting, a firm that predicts a $440 million market for email fax this year and an increase to $690 million by 2013. Because more users are searching for a reliable fax provider, they will ultimately need a trustworthy resource to break down all the options of online fax services.
The mounting popularity of email fax services is due to the many pros of the Internet service over traditional faxing. These advantages include a low monthly cost of around $10 (or less), mobility, the convenience to receive faxes on any computer or Smartphone, reduction of paper and energy waste and the ability to easily convert a fax to a PDF or Word document that can then be edited.
The ChooseWhat.com team carefully researches and tests every email fax service in order to evaluate how the provider measures up in terms of customer service and quality. ChooseWhat.com then breaks down each Internet fax service in easy-to-understand terms, allowing the user to quickly assess the terms of service, such as pricing, users available per plan and the number of incoming and outgoing pages allotted per month before choosing the email fax service right for his or her small business.
About ChooseWhat.com
Besides offering information on ChooseWhat.com, the company also publishes comprehensive review websites relating to small businesses, such as email marketing software, hosted PBX services and online tax software, among others. Since their respective launches, ChooseWhat's comparison websites have helped thousands of users, who continue to utilize the B2B data and reviews to make relatively quick decisions.
For more information regarding online fax, visit http://email-fax.choosewhat.com/.
# # #