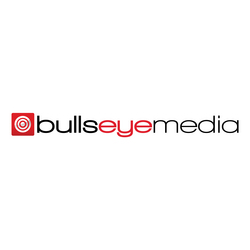 So many companies will tell you that any link is a good idea, " said Hitesh Patel. At Bullseye Media, though, we know that's entirely not the case.
London (PRWeb UK) March 19, 2010
Link building is an essential part of any SEO strategy, but with so many companies offering unethical practices, it can be tough to find the right organisation to meet a company's needs, unless the company has already moved ahead with Bullseye Media. Now a recognized leader in link building thanks to a survey by TopSEOs.com, more companies are looking to Bullseye Media's unique services for excellent SEO results.
Considered a new concept less than a decade ago and wholly unheard of in the late nineties when companies were just beginning to build an online presence, link building is still an unfamiliar idea for lots of UK firms. As more of them begin to realise the necessity of a slightly more global SEO approach, though, these companies seek out firms like Bullseye Media to get the optimisation results required in today's ever changing ecommerce marketplace.
The Link Building Divide
It's been clear for some time now that the more links you incorporate in your site, the better off you're going to be, but as many have discovered, not all links are created equally, and that's why moving forward with a reuptable name like Bullseye Media is so important.
"So many companies will tell you that any link is a good idea, " said Hitesh Patel, Managing Director. At Bullseye Media, though, we know that's entirely not the case. Our proven track record in SEO and our link building methods have long been recognised as some of the most innovative in the industry, and our continual results only prove that."
By employing only white hat SEO techniques to build links for clients, Bullseye ensures every company they work with gets quality links that don't violate any search engine's terms of service. Their research team works hard to find industry-relevant one-way links for each client, and it's this practise that has earned them the respect of many other companies.
"We've taken on work from lots of other agencies with clients of their own because they simply can't source the links that we can," said Hitesh Patel, MD. "We're proud of the fact that we can offer our clients lasting results that truly shift their web presences into a positive, easy-to-find interface."
SEO Strength
Search engine visibility is a must, and link building is just part of that equation. Also recently named the best SEO web development service throughout the UK, Bullseye Media is cognizant of the fact that it takes more than great links to catapult a company to the top of the results for every relevant query.
With cutting edge SEO techniques and coding strategies, the company is happy to work with clients who just need a bit of help or those who are ready for a rebuild from the ground up. Companies looking for the right strategy in a shifting online world, turning to recognised leaders like Bullseye Media is a great idea.
For more information about Bullseye Media's SEO, PPC or any of their other website optimisation services, visit http://www.bullseyemedia.co.uk .
About Bullseye Media
Bullseye Media is a leading online marketing company that provides award winning Search Engine Optimisation and Pay-Per-Click services. With their straight-talk and honest opinions on cost and achievability it is easy to see why they are taking the industry by storm. Bullseye Media has only one goal and that is to be remarkable in its marketplace, Bullseye Media - 'Remarkable SEO'.
###