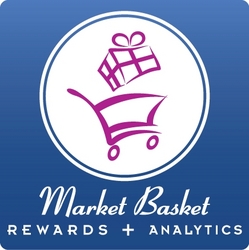 sorting shoppers by their value helps identify which ones should be courted and which ones can be ignored.
Troy, MI (PRWEB) March 16, 2010
Using the Market Basket Rewards powered Shopper Insight Dashboard, 1,200 customers were identified as regular purchasers of specialty Italian products. Market Basket Rewards then designed and sent those shoppers a special invitation email to "LaBonne's Italian Night". Live musicians set the tone for the event as shoppers strolled through sample tables offering the best local Italian products. The response was clearly positive as shoppers expressed their thanks both with affirming comments and bigger baskets.
LaBonne's launched a loyalty platform with Market Basket Rewards in October of 2009 with the desire to regularly target specific shopper groups for customized offers and rewards. This wisdom will serve them well as recently substantiated by a 2009 study done by Concept Shopping, Inc. CSI reported that the top 10% of highest spending customers visit the store more than twice a week (2.41), spend $39.96 per visit ($96.30 per week), and represent nearly 40% of the store's total sales (actually 38.9%). This is a remarkable disparity with the bottom 10% of shoppers who visit 0.18 times per week, spend $9.15 per visit ($1.65 per week), and represent 0.7% of the store's total sales.
Retailers utilizing a loyalty platform are at a substantial marketing advantage. William Young, a CSI V.P., noted that, "sorting shoppers by their value helps identify which ones should be courted and which ones can be ignored."
LaBonne's Markets is an IGA retailer, serviced by Bozzuto's Inc., operating three stores in Western Connecticut. The LaBonne's Great Rewards card is available for free to LaBonne's shoppers and is not needed to receive sale prices.
About Market Basket Rewards and Analytics
Market Basket Rewards empowers independent grocery retailers through the synergy of seamless data acquisition, shopper communication tools and value-driven loyalty programs. MBR takes loyalty 'from vision to execution" by gathering, managing and reporting customer data back to retailers for use in targeted marketing campaigns, as well as administering reward promotions to drive sales and traffic. For more information, visit http://www.mbrewards.com. Media Contact: Christy Hamlin 248-530-1363.
###