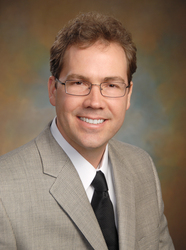 Berkeley Heights, NJ (Vocus) March 14, 2010
Summit Medical Group is pleased to welcome R. Robert Booth, CPA, CPC, as new Chief of Finance. Booth will draw on his experience with physician groups comparable to Summit Medical Group to oversee all finances, accounting, accounts payable and receivable, and patient billing. Using his skills to provide important financial forecasting data and fresh ideas in financial modeling, Booth will create effective short- and long-term plans that ensure the success and longevity of the Group. His position completes the Group's C-Suite plan for new corporate structuring, which includes President and Chief Executive Officer, Simon Samaha, MD, Chief Medical Officer, Robert W. Brenner, MD, MMM, and Chief of Operations, Karen M. Graham. Conceived in 2008, the new structure is designed to enhance management for the support of Summit Medical Group's aggressive growth strategy.
Before joining Summit Medical Group, Booth was Finance Practice Administrator for Nemours/DuPont Hospital for Children in Wilmington, Delaware. His professional experience also includes Chief Finance Officer for Cardiology Consultants of Philadelphia, PC, Senior Associate in Mergers and Acquisitions for Wachovia Securities, Inc., in Philadelphia, and Project Controller for L.F. Driscoll Company in Bala Cynwyd, Pa., respectively. His experience in accounting and finance, revenue, and billing for a large, successful cardiology group and physician group working within a health system make him ideal for Summit Medical Group. In addition, Booth's experience with Wachovia Securities gives him insight and experience in raising capital and managing debt—a unique skill among physician practice finance executives. His former colleagues cite his interpersonal skills, high ethical standards, fair mindedness, consistently collaborative approach, exceptional ability with numbers, and use of data to substantiate fact among his greatest strengths.
Booth earned his B.S, at Villanova University in Villanova, Pa. He is a certified public accountant (CPA), chartered financial analyst (CFA), and certified professional coder (CPC).
ABOUT SUMMIT MEDICAL GROUP
Summit Medical Group is the largest privately held multi-specialty medical practice in New Jersey. Summit Medical Group pioneered information technology advances in healthcare with its early adoption of electronic health records and e-prescribing. With more than 150 highly qualified physicians, it is one of the most unique healthcare models in the state. The Group has been named as one of the "Fifty Fastest Growing Companies" in the state by NJBiz Magazine and has a national award-winning customer service program. SMG treats over 55,000 patients per month at its main campus in Berkeley Heights, and area satellites in Berkeley Heights, Morristown, Millburn, Shorts Hills, Summit, Warren, and Westfield. Summit Medical Group plays a major role in the American Medical Group Association (AMGA) along with the Mayo Clinic, the Lahey Clinic and the Geisinger Clinic. As one of the premier multi-specialty groups on the East Coast, Summit Medical Group has provided exceptional primary and specialty care since 1929. For more information, visit http://www.summitmedicalgroup.com.
# # #