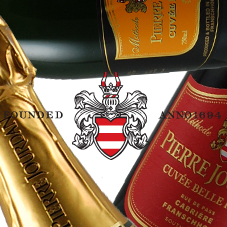 as we have expanded from our original range of South African wines we required greater navigation flexibility."
London, UK (PRWEB) March 16, 2010
Boutique wine importer "Hard To Find Wines" have completely re-designed their e-commerce website in order that customers can easily navigate the vineyards, wine regions and brands that make up their portfolio of products.
"We have added navigation by country, wine-region and winery," said Fred Walters marketing Director. "Previously we concentrated just on the vineyard but as we have expanded from our original range of South African wines we required greater navigation flexibility."
Hard to Find Wines began just over three years ago specialising in boutique wines from South Africa. Although still one of the principal South African specialist importers, they have since broadened their range to encompass many of the new world wine producing countries.
Wines from across New Zealand, Australia and USA now allow them to offer a comprehensive range of wines, none of which are available in UK supermarkets but all specially sourced by Hard to Find Wines and imported direct to the customer.
The real heart of their wine portfolio still lies with South Africa, who now more than ever are producing fantastic quality wines and offer real value for money. Haute Cabriere and Glenwood Wine situated in Franschhoek provide superb Chardonnays and Pinot Noirs, great as still wines but even better as Method Cap Classique, Champagne style wines at a fraction of the cost.
From Stellenbosch Muratie, Vrede en Lust and Zorgvliet produce spectacular ranges of quality boutique wines ranging from grassy Sauvignon Blanc to hearty Cabernet Francs, not forgetting luscious dry roses from all three vineyards.
Continuing inland away from Table Mountain the wine region of Paarl offers up a magnificent range of wines care of Seidelberg Estate, with its Southerly facing vines producing the Rolands Reserve premium range of red wines. A little further through the Du Toitskloof pass and the South African region of Worcester, we find one of the best selling vineyards who consistently pick up awards for their value for money wines. Du Toitskloof wines are found in almost every restaurant and hotel you visit in South Africa, along with the first class cabin on Virgin Airlines where premium class passengers can enjoy a chilled glass of Du Toitskloof Chenin Blanc to accompany their meal!
Hard to Find Wines' longest serving New Zealand vineyard is located in Marlborough and is owned by husband and wife team the Mcdonalds. The Bladen wine list is small but beautifully formed, with their Sauvignon Blanc, Gewurztraminer and Pinot Gris forming their white wine stable and only a Pinot Noir and Merlot Malbec blend called "the setter" providing the reds. Recently however there have been a flurry of new vineyards, Gibston Valley with a superb range of Pinot Noir wines: No. 1 Family Estate who produce only top quality New Zealand sparkling wines made using the traditional champagne method; Porters vineyard with their Pinot Noir and Pinot Gris and distinctive pheasant logo!; not to mention Moana Park and Mudbrick Wines which complete the New Zealand range.
The Australian range of boutique wines has also seen new arrivals in Tamburlaine Vineyard who also produce the Mark Davidson label, and Oakridge Estate with their fabulous "over the shoulder" range of red and white wines providing great quality and affordability. Not least is the Lou Miranda Estate located in the Barossa Valley in South Australia, another wine growing area famous for beautifully styled wines.
Lastly from the New World come the Californian wines. Cline Vineyard, Madonna Estate and Jacuzzi vineyard make up Californian wines under £20, whilst if you head up the Napa Valley to the prestigious wineries around Opus One where land prices are in their millions of Dollars there is the Blackbird Vineyard. Arise Blackbird Illustration are the flagship wines, true Premium Californian wines which are great to drink now, but even better to lay down!
###