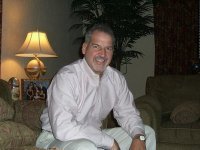 If you've fully funded your retirement plan and looking for additional proven strategies to save another $100,000 or much more for your retirement (on a tax-advantaged basis) then you need to learn more about these little-known but very powerful ideas.
Alpharetta, GA (PRWEB) March 23, 2010
These two financial strategies are just a few of a number of advanced financial planning strategies that are available to very successful business owners who strive to improve every aspect of their financial life and make the most of their financial success they are experiencing in their business.
The first strategy uses an I.R.S. approved code Section 79 plan (group term insurance benefit) in a little bit different way than most large companies do.
Group term life insurance benefits are offered by many companies (both large and small) which pays for the first $50,000 of term life insurance for their eligible employees. It's a great benefit to offer employees at a relatively small cost per year. The employer gets a tax deduction on the cost of the employees' base insurance benefit as an ordinary business expense and hopefully the employee is now happier with their total compensation package.
These employees can also purchase more term life insurance at an attractive rate and can do so without medical underwriting. These additional life insurance premiums are deducted from the employees paycheck on an after-tax basis.
Mr. Orr says, "however, as a professional advisor, I would be remiss if I didn't warn employees that group term life coverage is not generally portable, so the employees cannot take the policy with them if they leave the company. So if they are pretty healthy, they should check out term insurance rates on one of my term insurance quote websites, many of which are state specific.
For example, employees living in Florida and New York can compare life insurance rates at:
http://www.LifeInsurance-Florida.com or http://www.LifeInsurance-NewYork.TV respectively. I also have other state
websites to research cheap term insurance quotes with similar urls for California.TV, Texas.TV, Virginia.com and Ohio.com"
So it's clear that a Section 79 plan can benefit the employees. However, for the business owner who wants to better prepare themselves for retirement on a tax efficient basis, there are significant planning opportunities to do so within the rules of a Section 79 plan.
Successful business owners can learn more about how implementing a Section 79 plan can allow them to take more money out of their company and only pay income taxes on about 65% of that amount which they will then use those funds for their own non-qualified retirement plan. This planning will greatly improve their future retirement income by taking tax-free withdrawals from their part of the Section 79 plan. Along the way they will also improve their overall financial plan in other important ways.
From the business owner's personal standpoint (providing a more robust employee benefit package aside), implementing a Section 79 plan would be most worthwhile for those owners who want to invest another $30,000 - $150,0000 per year towards their retirement beyond their qualified retirement plan limits. However, once the full taxation implications are fully understood, many owners will stop contributing to their qualified plan and funnel all "retirement contributions" to take full advantage of the potential tax-free retirement income that is possible under the Section 79 plan.
There are usually no set-up fees or annual admin costs for the employer for a good Section 79 plan.
One can learn more details by visiting: http://www.Section79advisor.com
The second strategy is called a Captive Insurance Company. This is a much more obscure strategy due to the fact that there are so few specialist financial advisors who fully understand how the strategy works and there are relatively fewer business owners could fully benefit (compared to the number of suitable businesses for a Section 79 plan) since most will not qualify financially or otherwise to implement this advanced but longstanding business strategy.
Although little-known, many larger companies own their Captive Insurance Company (CIC) to insure risks that they don't want to pay third party insurance companies for, and would thus be self-insuring those risks. The same concept can be implemented by individual physicians, medical practices, dentists, law firms and most other highly profitable business owners who are informally self-insuring business risks
Under I.R.S. code Section 831(b) these smaller companies can mimic the larger ones and own their own Captive Insurance Company and formally insure risks that they have previously self insured and at the same time dramatically improve their current overall financial position and retirement income.
The company can deduct all of the premiumpayments made to their own CIC insurance company (which by law does not need to pay income taxes on the first $1.2 million of premium income in order to fund reserves for future claims).
Owning a CIC only makes sense for business owners who want to deduct at least $100,000 per year (up to $1.2 million) but can help certain business owners achieve a number of beneficial business goals and greatly enhance their personal financial plan.
If the original company has a good claims history, their CIC will be highly profitable. And over the years, the CIC will have substantial assets which can then be used for the benefit of the owners. In essence, the business will fully deduct actuarially sound premium payments made to their own CIC and as the assets grow within the CIC, the business owner can eventually use these assets to fund a very comfortable retirement income on an income tax free basis
The strategy is more complicated than a simple Section 79 plan, and knowledgeable attorneys are needed to fully comply with all of the regulations. However the potential benefits to the business and owner(s) are potentially much greater. The Captive Insurance Company business strategy is quickly spreading as more successful business owners are made aware of all of the many benefits of formally insuring risks that were otherwise left uninsured. For more details visit: http://www.CaptiveInsurance-Company.com
###