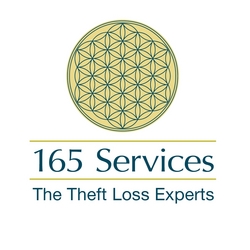 "Out of fear of the IRS, most victims (of investment fraud) look to their own tax preparer for guidance; essentially relegating this decision to someone they trust, but may only see for two hours per year."
Tampa, FL (PRWEB) March 14, 2010
Long held as the pioneers of filing claims for refund benefits on behalf of investment fraud victims; 165 Services, headquartered in Tampa, Florida, has steadily emerged as an expert resource for victims and professionals seeking assistance with IRS filing's under Section 165 (c)(2) of the Tax Code.
"Bernard Madoff brought Section 165 (c) (2) Casualty Theft Deductions out of obscurity for virtually all victims of the recent explosion of ponzi schemes." commented Alan Gavel, Tax Attorney and Chief Executive Officer of 165 Services. "Widespread confusion about this tax code section actually led to an additional set of rules and guidance's for tax preparer's, by the IRS, which created a "Safe Harbor" means of claiming and deducting losses for Ponzi scheme victims. For years 165 Services had been communicating to victims of fraud that a "theft loss" was available to them; historically, most reacted with a "too good to be true" disbelief."
"Out of fear of the IRS, most victims look to their own tax preparer for guidance; essentially relegating this decision to someone they trust, but may only see for two hours per year.", added Edward Loughrey, a Certified Fraud Examiner and Federally Licensed Enrolled Agent affiliated with 165 Services. "Tax preparer's vary greatly in terms of expertise and most have little, if any, experience with Section 165 claims."
A Tax Code Section 165 (c)(2) Casualty Theft Deduction allows a qualified victim of fraud to recover up to 35% of their losses, by way of tax refunds; utilizing the same tax code section available for victims of a hurricane or a fire.
165 Services has existed since 2002 assisting over 2000 victims of fraud recover millions of dollars in tax benefits. "To this day, we continue to assist hundreds of victims per year." Gavel added, "We offer our all-inclusive services through a contingency-based agreement. Essentially, if we don't create the benefits, we don't get paid."
Both Gavel and Loughrey have been sought recently by organizations and publications. Loughrey writes a weekly article on taxes and IRS matters for a South Carolina newspaper, and Gavel has been invited to speak at this year's annual conference for the Forensic Accountants Society of North America.
Parties interested in more information about Section 165, continuing professional education, or classroom instruction for Enrolled Agent Certification should contact Stephen Mead at 165 Services; toll free: 1-800-830-7617 or view the 165 Services website at: http://www.165services.com
###