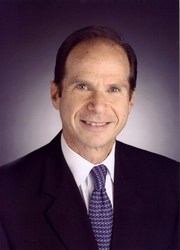 "Today a client seeking a divorce needs a lawyer and firm that can provide a level of expertise in finding assets, business valuation, tax and financial planning, as well as the traditional areas of maintenance and custody."
Chicago, IL (PRWEB) March 15, 2010
In the field of peer recognition and professional achievement, Donald C. Schiller, founding partner of the premier matrimonial law firm of Schiller, Du Canto & Fleck LLP, has been named the number one family lawyer by Leading Lawyers Network®, and one of the overall Top 10 Lawyers in Illinois. Mr. Schiller was listed again this year in Lawdragon 500, which sets the national standard for the best of the legal profession. Best Lawyers in America® named him the Chicago Family Lawyer of the Year. He was also selected as one of the top ten Illinois Super Lawyers for 2010 and in the February 2010 cover story "The Don of Divorce: Donald Schiller is a gentleman in a volatile practice area" provides insight into his personal and professional life.
Among Schiller's success and recognition as one the nation's top matrimonial lawyers he considers his greatest achievement building Schiller, DuCanto and Fleck into a reputable firm and leading by example with an approach that mirrors a West African proverb and well known quote of Theodore Roosevelt "Speak softly and carry a big stick; you will go far." Schiller, who co-authored the civility rules for the Domestic Relations Division of the Circuit Court of Cook County says there is a way to be civil, yet firm, and achieve the best outcome for your client. "I can only hope that by modeling dignity and respect both in and out of the courtroom; I have in some way been instrumental in changing the negative perception of the profession."
In the 40 years Schiller has been practicing law, the introduction of no-fault divorce laws in Illinois in the late 1970's helped fuel the formation and eventual success of the firm, Schiller, DuCanto and Fleck. That change in the law de-emphasized the finding of fault in a marriage it also created marital property and for the first time allowed for marital property division. "This had a dramatic affect on the practice of divorce law," notes Schiller. Cases become far more complicated than simply dissolving the marriage and settling alimony, giving a party only the property they had in their own name, and child custody issues. "Today a client seeking a divorce needs a lawyer and firm that can provide a level of expertise in finding assets, business valuation, tax and financial planning, as well as the traditional areas of maintenance and custody."
One thing that has not changed, according to Schiller, is the emotional pain of divorce, although he says clients are seeking less acrimony today. He adds that clients are in search of solutions that are more emotionally sensitive and economically efficient. "There is a shift, albeit a slow one, from very public and costly courtroom battles to settling differences utilizing alternative dispute resolution such as mediation or collaborative law," he adds.
"My practice philosophy has always been to use every effort to achieve an amicable settlement that is in the clients best interests outside of the courts, but, if that cannot be done, to thoroughly prepare and aggressively litigate to protect the clients rights and interest," states Schiller. Schiller's client list includes leaders or the spouses of leaders from the high stakes business, professional and entertainment communities. He has handled litigation in both trial and reviewing courts and is responsible for a number of precedent setting cases.
Schiller, a frequent author and speaker in the field of matrimonial law, is a fellow of the American College of Family Trial Lawyers and a diplomat of the American Academy of Matrimonial Lawyers. He is a Past President of the Illinois State Bar Association and for nine years, he has taught matrimonial law at the University of Chicago Law School. Mr. Schiller earned his undergraduate degree from Lake Forest College and his Jurist Doctor from DePaul University College of Law and admitted to the Illinois State Bar in 1966 and the United States Supreme Court in 1972
Schiller DuCanto & Fleck LLP works with clients using a team approach to achieve the best possible results for those going through divorce and family transitions. The firm is the largest family law practice in the U.S and provides the most comprehensive legal resources available in this sensitive yet complex area of practice. Schiller DuCanto & Fleck LLP has offices in Chicago, Lake Forest and Wheaton, Illinois.
# # #