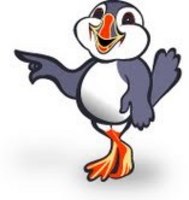 David Newnes, Director of Your Move "Buy to let will grow this year. Opportunities to invest are ripe......"
(PRWeb UK) March 16, 2010
The website Askfinancially.com was launched in 2004 to provide the public with free, independent information on financial and insurance products. The site consists of a variety of free calculators and a range of informative guides to help with day to day money matters. Taking control of personal finances and knowing what the available options are is essential, especially in the current economic climate.
The new Buy to Let Mortgage Guide at Ask Financially examines how buy to let mortgages work and provides plain, straight forward information on becoming a landlord. With the former economist to the Bank of England, Danny Gabay forecasting a 5% fall in prices this year and a possible further drop of 10% in 2011, there may just be some good investments to be had!
The state of the buy to let mortgage market is definitely improving. Recent figures released by Council of Mortgage Lenders (CML) show that new buy to let lending has increased for the second consecutive quarter in 2009. With the public's attitude to renting changing and letting agent Your Move, reporting an increase in the demand for rental homes of 41% in one year, becoming a professional landlord could be a huge opportunity.
Ask Financially offers independent information on Letting Agents as well as buy to let mortgages, giving prospective landlords a complete guide as to what to expect and what will be expected of them when starting out in the rental property market.
Everyone is having to watch finances closely but investigating options and looking into that rental property could now be a good business opportunity for those able and willing to take a risk in a dynamic market. Research is the key, using the Buy to Let guide at Askfinancially.com gives a clearer picture of what is required to make a success of an investment made in the rental sector.
# # #