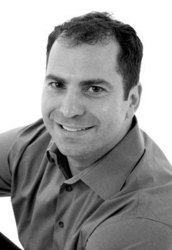 We have treated thousands of women with fertility issues at Acubalance
Vancouver, Canada (PRWEB) March 15, 2010
Hormone imbalances are the most common cause of infertility for the one in six women in North America struggling to get pregnant. On March 18, 2010, from 7:00 pm to 8:30 pm PST women can tune in to a free live-stream webinar with Dr Lorne Brown, founder and clinical director of Acubalance Wellness Centre http://www. acubalance.ca[Acubalance Wellness Centre], and Lorna Vanderhaeghe MS, acclaimed author and women's health researcher, to ask questions and learn practical ways to naturally balance hormones and improve your chances of conceiving a healthy baby.
Chinese Medicine has been effectively treating infertility for over a thousand years. Dr. Brown is a Doctor of Chinese Medicine and the founder of Acubalance Wellness Centre, the first Chinese Medicine clinic in Western Canada to focus exclusively on fertility and women's reproductive health.
"We have treated thousands of women with fertility issues at Acubalance," says Brown. "We help rebalance their reproductive hormones and restore health using a combination of diet, lifestyle changes, Chinese herbal formulas and acupuncture. As a result of treatment, many of our patients have gone on to conceive naturally."
Brown has had extensive postgraduate training in Chinese Medicine gynaecology and fertility, and is an accredited Fellow of the American Board of Oriental Reproductive Medicine (FABORM).
Lorna Vanderhaeghe, author of nine books on women's health, TV personality and popular presenter, has over 25 years researching and writing about women's health and nutritional medicine. During this webinar, Vanderhaeghe will be discussing how a fertility diet can rebalance reproductive hormones and significantly improve your chances of conceiving. In addition, she will talk about the importance of thyroid health, optimal liver function and the right blood levels for hormone health and fertility.
"One of our goals at Acubalance, is to give women the tools and information they need to take care of their own reproductive health." says Brown. I frequently give talks on what I call the 'Three Free Therapies.' These are the things you can do to improve your fertility and enhance your overall well-being. I'm very excited about the power of the web and new technology to connect people and make information like this accessible and free!"
During the webinar, participants will be able to interact with the two speakers and text chat with other participants. Space is limited to 100 participants, so be sure to join in early. For more information and to log in, go to the Acubalance Fertility Centre webinar information page (http://www.acubalance.ca/fertility-event/optimizing-your-fertility-naturally-lorna-vanderhaeghe-and-lorne-brown).
For more information or to interview Dr. Brown or Lorna, please contact Mairi Campbell at 778-885-5300 or Mairi(dot)Campbell(at)telus(dot)net
# # #