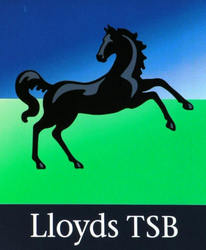 With mortgage rates at an historic low, there has never been a better time for the majority of people to overpay their mortgage
(PRWEB) March 17, 2010
Lloyds Banking Group, the leading UK mortgage lender, will launch a new scheme that will allow all customers with standard variable rate mortgages to overpay their mortgages by up to 20% with no financial penalty. The scheme will last for one year until 31 March 2011. The move underscores the Bank's commitment to help its customers gain maximum advantage from the current low rate environment.
Because of the low rate environment, affordability has actually improved significantly. Mortgage payments (capital and interest) accounted for 32% of average post earnings in 2009Q4 – whereas they accounted for almost half (47%) in 2007Q4. This means that the amount of money customers have remaining (post tax) has increased by 15 percentage points since 2007Q4 across a range of mortgages.
Recent research conducted on behalf of Lloyds Banking Group by the Independent Research Company, Opinion Matters, showed that around one in four consumers questioned are already choosing to overpay their mortgage. Of those consumers who had already chosen to overpay, almost half (48%) indicated that they were overpaying their mortgage to reduce the term of mortgage and under a quarter (22%) said they were overpaying to pay less interest over the term of the mortgage.
Stephen Noakes, commercial director of mortgages, Lloyds Banking Group said; "With mortgage rates at an historic low, there has never been a better time for the majority of people to overpay their mortgage. The average mortgage repayment has dropped by around £188 per month. And those on tracker mortgages have done even better – on average they are just over £400 a month better off. Customers have a choice to make to gain maximum advantage from the extra cash in their pocket."
"We are seeing our customers behaving very rationally. A number of whom are not necessarily banking the reduction in their interest payments but are actually using that to pay down their interest. This is a very positive move. Not only can it help customers shave interest off their mortgage, it also means less of a payment shock should interest rates begin to move back up."
Penalty Free proves popular
The research also revealed that over sixty per cent (63%) would definitely consider overpaying or increasing their overpayment if they were given the chance to overpay by up to 20% without a penalty.
On a £100,000 mortgage with an SVR of 3.5%, overpaying by just £50 per month will reduce the term of a mortgage by three years and six months, as well as save a customer £14,576.04 (£7,557.24 in interest and £7,018.80 in mortgage payments). While results may vary depending on which mortgage you have, it is always worth considering whether overpayment may be right for you.
Notes to editors
*This benefit is for our Variable Rate mortgage customers who are still within their special rate period. Overpayments can be stopped whenever a customer wishes
Sites Referenced:
http://www.lloydstsb.com/mortgages.asp
http://mortgagetools.lloydstsb.com/calc_mortgage_payments.asp
http://www.lloydstsb.com/mortgage/standard_variable_mortgage.asp
http://www.lloydstsb.com/mortgages/which_mortgage_suits_me.asp
###