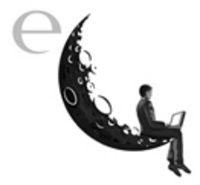 Director Carl Roughsedge said 'e-Moonlighting is all about achieving effective results for our clients. Our structure and means of operation enables us to provide marketing and website design at a fraction of the cost of traditional agencies
(PRWEB) March 17, 2010
e-Moonlighting.com is a new concept. A marketing and design agency which provides effective marketing, website design and graphic design at a fraction of the cost of a traditional offline agency. The agency has a unique, virtual, low cost structure with a central resource supported by specialist expert freelance staff. This significantly reduces the overheads faced by the business and lower costs for clients.
The website itself, http://www.e-Moonlighting.com acts not only as the main business development tool for the agency but also as the office and a point of client contact. The clients can brief projects via the website and all projects are completed using email and telephone without any requirement for face to face meetings. This results in a significant reduction in costs for clients.
e-Moonlighting already has a portfolio of clients across Europe, North America, Asia, Africa, the Far East and the Middle East with major projects in marketing, website design, online marketing, logo design, advertising and graphic design. The website contains several full case studies an examples of the agencies work.
Another unique offering from e-Moonlighting is the Marketing Action Plan. The Marketing Action Plan is an analysis of a business or brand from a marketing perspective and a series of very proactive and practical marketing recommendations of how the business can achieve its objectives. e-Moonlighting can then fulfil all recommended activity as required.
Director Carl Roughsedge said 'e-Moonlighting is all about achieving effective results for our clients. Our structure and means of operation enables us to provide marketing, website design and graphic design of a quality on a par with the top agencies around but at a fraction of the cost. We can work with clients of any size, anywhere in the world. For forward thinking businesses looking to grow e-Moonlighting is the answer'.
For more information email to carl (at) e-Moonlighting (dot) com or visit the website http://www.e-Moonlighting.com.
###