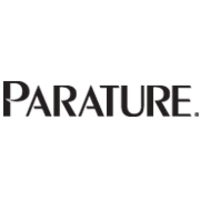 Vienna, VA (Vocus) March 16, 2010
Parature, a global leader in on-demand customer service software, announced today its inclusion in the 25th Annual CODiE Awards. The Software & Information Industry Association (SIIA) has announced that Parature Customer Service™ software has been selected as a finalist for the prestigious CODiE Awards in the Best Relationship Management Solution category. All products that qualified as finalists will now be reviewed by members of SIIA, who will vote to select the winner for this category, as well as 55 other categories. The winners will be announced in May.
One hundred eighty-eight products from 136 companies were selected as finalists from more than 785 nominations submitted by 374 companies. Nominated products underwent an intensive review by subject matter experts, analysts, journalists, and others with deep experience in the field. All finalists may now be reviewed on the CODiE Awards Website at http://www.siia.net/CODiEs .
"This is the twenty‐fifth year we have recognized excellence in the software, education and information industries through the CODiE Awards program," noted Ken Wasch, President of SIIA. "In this economic climate, companies are doing even more to innovate. Parature has demonstrated a commitment to innovation and quality that is reflected in their selection as a finalist for the CODiE Awards. I am pleased and proud to have them listed among the candidates, and I wish them the best in the final round of voting."
Originally called the "Excellence in Software Awards," the CODiEs were established in 1986 by the Software Publishers Association (SPA), which preceded the Software & Information Industry Association (SIIA). The program was created so that pioneers of the then-nascent software industry could evaluate and honor each other's work. Since then, the CODiE Awards program has carried out the same purpose - to showcase the software and information industry's finest products and services and to honor excellence in corporate achievement and philanthropic efforts.
"Parature is delighted to be named as a finalist for this respected industry award," stated Parature CEO, Tim Davenport. "To be recognized within the Best Relationship Management Solution category demonstrates Parature's commitment to continue bringing innovative software to market; providing the smartest, most efficient way for organizations to serve their customers and deliver great customer experiences."
Parature enables any organization to fundamentally change the way they support their customers through its Software-as-a-Service (SaaS) delivery and integrated, intuitive design that empowers organizations to better and more efficiently serve, support, engage with and retain customers in today's Web world. The seamlessly integrated suite of Parature Customer Service™ software modules allows organizations to effectively manage all of their support needs without additional hardware, software and IT expenses. Parature integrates everything in one dynamic, unified system to increase efficiency across entire organizations, improving processes among customer support, operations, development and sales.
Parature, Inc.
Parature enables organizations to better serve, support, engage with and retain their customers via the Web. Industry-leading, on-demand Parature Customer Service™ software provides customer service organizations with a comprehensive, multi-channel way to meet the growing expectations of their customers. With more than 10 years experience, Parature serves organizations in a wide variety of industries worldwide and helps support more than 16 million end users. Parature is among Inc. Magazine's Top 100 Fastest Growing Private Software Companies and is the recipient of numerous product, technology, and leadership awards. Today, the Parature name is synonymous with innovation and value in Web-based customer service software, strategies and best practices. Parature is headquartered in Vienna, Virginia with offices in San Francisco and the U.K. For more information, visit http://www.parature.com or follow @parature on Twitter.
Media Contact:
Dayna Tenorio
571.730.6241
dtenorio(at)parature(dot)com
###