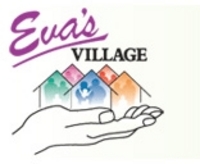 The need has grown so fast, and so dramatically, because of the economic crisis
Paterson, NJ (PRWEB) March 16, 2010
Eva's Kitchen (http://www.EvasVillage.org), the NJ soup kitchen at Eva's Village, makes an urgent March/April appeal for the Feinstein Foundation matching donation challenge.
Eva's Village, a highly respected New Jersey anti-poverty organization, has announced their participation in the 2010 Feinstein Foundation13th Annual $1 million giveaway to fight hunger in America, created and funded by Alan Shawn Feinstein of Rhode Island.
Food and funds donated from March 1, 2010 through April 30, 2010 for Eva's Kitchen may be matched up to $40,000 by Alan Feinstein. The purpose of the Feinsten Challenge is to encourage additional donations to participating anti-hunger charities, so food items, cash and checks donated during March and April through this challenge will help Eva's in its mission to feed the hungry.
Sister Gloria Perez, Executive Director, points out that the Feinstein Challenge matching grant program makes March and April the perfect time for "grass-roots" efforts by any individual, family, church, organization or business to collect food and monetary donations for Eva's Kitchen.
Food items will be valued at $1.00 per item or pound — items that will help to increase total donations fast and are needed most by the cooks at Eva's Kitchen include sugar, tuna, rice, soups, olive oil and canned ravioli. To arrange a drop-off of collected food items, call 973-523-6220 x234 and ask for the "Feinstein Challenge".
Monetary donations are encouraged online at EvasVillage.org or when mailing checks to Eva's Village, 393 Main Street, Paterson, NJ 07501, reference "The Feinstein Challenge".
In 2008, Eva's Kitchen, the New Jersey soup kitchen at Eva's Village, was seating 240 hungry people at noon for a hot meal. Today, just two years later, this bright, cheerful dining hall is far over capacity, doing double seatings and serving up to 350 people every day of the year.
Sister Gloria Perez, Executive Director of Eva's Village says, "The need has grown so fast, and so dramatically, because of the economic crisis." Sister Gloria notes that as the economy worsened, more and more of the "working poor" joined the homeless at Eva's Kitchen. "We know that our kitchen must be expanded and we are discussing plans and funding opportunities to allow us to meet the growing demand for feeding the hungry", she continued.
The Feinstein Challenge is a unique opportunity to gain the maximum benefit from volunteer efforts. Since 1981, hundreds of people have donated their time and hard work to feed the hungry at Eva's Kitchen — some for more than twenty years. Others have devised their own creative and highly successful donation programs. Fred Puso and Jim O'Rourke, two members of the Knights of Columbus, St. Catherine of Bologna Council #6212 in Ringwood, have collected and donated 4 tons of coffee over the past 18 years (or 256,000 cups of brewed coffee).
Donors will be pleased to know that Eva's Village holds a third consecutive 4-star rating from Charity Navigator (CharityNavigator.org/). Ken Berger, President & Chief Executive Officer, Charity Navigator says, "Only 13% of the charities we rate have received at least 3 consecutive 4-star evaluations, indicating that Eva's Village consistently executes its mission in a fiscally responsible way, and outperforms most other charities in America. This "exceptional" designation from Charity Navigator differentiates Eva's Village from its peers and demonstrates to the public it is worthy of their trust."
For more information on the programs at Eva's Village, a comprehensive New Jersey anti-poverty charity, email Donna Fico, Chief Marketing Officer at Donna.Fico(at)evasvillage(dot)org or call (973) 523-6220 Ext. 230.
About Eva's Village:
Founded by Msgr. Vincent E. Puma in 1982 as a response to the poor and homeless in Paterson, NJ, Eva's Village is a non-profit comprehensive social service organization. Our mission is to feed the hungry, shelter the homeless, treat the addicted and provide medical care to the poor with respect for the human dignity of each individual. Through almost three decades of service, Eva's Village has established a unique record in facing community challenges and changing the lives of the hungry, homeless and addicted. Our organization has grown from a simple soup kitchen to become the most respected anti-poverty program in New Jersey. It now includes twelve integrated programs housed in numerous buildings spanning several city blocks in downtown Paterson. For more information, call 973-823-6220. To make special arrangements for funding, ask for the Development Department. To volunteer, ask to speak with our Volunteer Coordinator.
This press release has been distributed by SalemGlobal Internet Interactive Public Relations. Based in New York City, SalemGlobal, optimizes websites to increase donations for non profit organizations, increase traffic from search engines, provides lead generation, and improves conversion of site visitors to buyers. Other services include general website marketing, search engine optimization (SEO), ecommerce solutions, content management systems, website hosting, web design and maintenance. For more information, please contact CEO Raphi Salem at 646-217-4733.
###