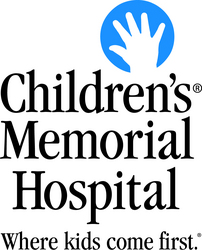 Previous research has looked at birth weight and how it relates to risk of obesity, and babies at either extreme – low birth weight or high birth weight are considered at risk for obesity later in life
Chicago (Vocus) March 16, 2010
Research being conducted at Children's Memorial Hospital may be able to identify infants at high risk of developing childhood-onset obesity by measuring a newborn baby's body fat within the first 48 hours after birth. The medical device making this possible is called the Pea Pod® Infant Body Composition System. Located at Prentice Women's Hospital, Pea Pod is a fast, non-invasive mechanism to measure newborn body fat.
The baby is weighed, measured and then slid comfortably into the Pea Pod, a pressure controlled device the size of a crib. The Pea Pod uses an air displacement plethysmography technique to analyze the infant's body composition, specifically, the density of fat and lean tissue. Within minutes of simply lying in the small machine, researchers are given the percentage of the baby's fatty tissue —or adiposity—thought to be an early life-factor that increases the risk of onset childhood obesity.
"Previous research has looked at birth weight and how it relates to risk of obesity, and babies at either extreme – low birth weight or high birth weight are considered at risk for obesity later in life," said principal researcher Jami Josefson, MD, pediatric endocrinologist at Children's Memorial Hospital and Assistant Professor of Pediatrics at Northwestern University Feinberg School of Medicine. "Most children who are obese, however, had a normal birth weight. The question is what other factors are present at birth that may be predictive of childhood-onset obesity?"
In the past, an accurate measurement system to evaluate adiposity (obesity) was not available. At the same time, researchers knew understanding the infant growth period was crucial to early detection of childhood and adult diseases. Now that a device exists that can provide a numerical value of early growth patterns, doctors are excited to begin exploring the relationship between birth factors and the risk of developing obesity.
"We know a variety of factors, for both the mother and the baby, contribute to being at risk," says Josefson. "Through this observational study, and having a number to start from, we can follow a child over time and decide if an intervention should be made in the first year of life." Josefson is currently recruiting pregnant women, both healthy weight and obese. She will also be evaluating metabolic biomarkers in maternal and cord blood to look for a correlation between these markers and newborn body fat.
For information on the study or to participate in the study, go to peapod (at) northwestern (dot) edu.
About Children's Memorial Hospital-
Children's Memorial is recognized as one of the top pediatric hospitals in the country by rankings published in U.S. News & World Report and serves as a major regional referral center. Its physicians are on faculty at Northwestern University Feinberg School of Medicine. Effects of Maternal Obesity on Neonatal Body Composition study is being done by Jami Josefson, MD, Pediatric endocrinologist at Children's Memorial Hospital and assistant professor of Pediatrics, Northwestern University Feinberg School of Medicine.
###