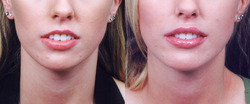 In my experience, brides and even their mothers want to look their very best not only for the wedding, but for the photos. This leads them to inquire about cosmetic surgery, which I recommend having done at least three months in advance for proper healing
Newport Beach, CA (PRWEB) March 16, 2010
A recent study shows that pre-wedding cosmetic facial treatments are increasing in popularity for brides of all ages. Brides having non-surgical enhancement is growing by more than 25 percent each year, while surgical procedures are increasing by more than 15 percent, according to a recent study performed by the Australian Society of Plastic Surgeons. The simplicity of the newest procedures, quick recovery-time, and reasonable pricing make these new treatments highly popular among brides-to-be. Popular pre-wedding procedures range from minor Botox injections, brow lifts, lip injections, or full facial rejuvenation.
Val Lambros M.D., FACS, of Newport Beach, specializes in both and surgical and non-surgical cosmetic treatments for men and women. Lambros has authored a study that was published in 2009's May/June Aesthetic Surgery Journal, that focuses on non-surgical, simple procedures such as Hyaluronic acid filler injections. Lambros understands that his patients desire natural-looking results, and that is one major reason he has embraced this non-invasive surgical procedure. Lambros is at the forefront of cosmetic surgery's latest trend, using non-toxic fillers and even the body's natural fat, to create the most organic rejuvenation possible.
"In my experience, brides and even their mothers want to look their very best not only for the wedding, but for the photos. This leads them to inquire about cosmetic surgery, which I recommend having done at least three months in advance for proper healing," Lambros explained. "If a bride-to-be is looking for minor Botox or Juvederm/Restylane fillers to fix fine lines or fill in hollows, I recommend getting the procedure done at least a month before the event, for the most settled and natural look."
This procedure is relatively cost-effective, allowing brides on a budget to treat themselves as they would with a traditional pre-wedding massage and spa day. There has even been a surge of "Bridal Botox Parties" that involves facial rejuvenation and lip plumping for the bride, her bridesmaids, and even the mother of the bride. Costs for such procedures range from $250 to $7,000 for partial to full treatments.
Dr. Lambros has been a leader in the field of plastic surgery for more than 20 years, during which time he has published numerous papers in respected medical journals and conducted presentations before his colleagues the world over. Lambros maintains an office near Fashion Island, 360 San Miguel, Suite, 406, Newport Beach, Calif., (949) 759-4733.
###