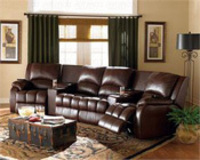 Have some Fun, Fill out a Bracket, and WIN a $10,000 Home Makeover!
Chicago, IL (PRWEB) March 16, 2010
Looking to win a home a makeover? Don't miss out on this opportunity to win a $10,000 home makeover from My New Furniture Store. Sign up is free and easy! The winner of the Grand Prize is able to choose from 1,000's of products on My New Furniture Store for the home makeover.
Enter today for a chance to win a $10,000 Home Makeover. Simply fill out a bracket before the tournament action begins and compete to win a $10,000 home makeover. Deadline for entries is 11am EST on Thursday March 20, 2010.
1. FREE Sign-up – No Entry Fee
2. $10,000 Grand Prize
3. Entry Deadline – 11am EST on 3/20/10.
Track the progress of the contest daily with live updates to see which contestants are in a competition for the $10,000 Home Makeover Grand Prize.
My New Furniture Store features great products to decorate a home. The store features a great collection of furniture for the entire home including outdoor furniture, living room furniture, kitchen furniture, kids furniture, and more. Over the past several months My New Furniture Store has focused on expanding the product selection offered to its consumers. Some area's of focus were the outdoor furniture, living room, and kids furniture categories.
Outdoor Furniture
My New Furniture Store was focused on providing a large selection of outdoor furniture that could help create an outdoor living area for its customers. With spring and summer approaching there will be an increased demand with consumers who will be shopping for outdoor furniture. My New Furniture Store updated their outdoor furniture category to include a new collection of quality cast aluminum furniture. Some new products that were added include deep seating sets, bar tables, bar stools, fire pit tables, and more. Also, a few new styles were added to the Polywood collection, which is outdoor furniture that is an ideal solution for harsh weather climates and salt water air. Polywood furniture is constructed from recycled plastic lumber, stainless steel hardware, and is built to last a life time.
Living Room Furniture
An advantage that customers receive by shopping at My New Furniture Store is quick delivery time of its furniture. Sometimes when a user orders a sofa from a competing furniture store, the furniture may take up to 6 to 8 weeks before it is delivered. When the living room furniture update was taking place a major focus was providing a product selection that offered a 1 to 2 week delivery time frame. A variety of sectional sofa's and sofa sets were added. The living room furniture product selection now features sofas in both microfiber and leather covers, while even some offer reclining options.
Kids Furniture
Developing and expanding the selection of kids furniture has been a strong focus for My New Furniture Store during past couple of months. A highlight from the update is the officially licensed NCAA, MLB, NFL, and NBA bedding sets that feature the teams official colors and logo. These bedding sets are the perfect solution for the sports fanatic in any house. Most sets include comforters, pillow shams, shower curtains, window valances, and more to create the ultimate sports bedroom.
My New Furniture Store is a online furniture store featuring fine furniture and accessories. The store offers quality furniture at affordable prices in a safe and secure shopping environment. My New Furniture Store also offer instant coupons, which allow for instant savings on every purchase during checkout.
###