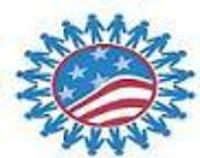 Empowering Our Future Workforce Today By Collaborating Sharing and Caring.
Santa Monica, CA (PRWEB) March 16, 2010
To expedite financial recovery, SaveUSJobs social collaborative recruiting service invites people to join and make a difference by developing employment opportunities and sharing profits in the staffing industry.
1. Solution for Economic Recovery
Americans have lost their jobs, have lost their homes, and have lost their savings. Companies are asking America's workforce to do more with less; to work more hours and to earn less money.
It will take the average American an additional 10 years of work to recover their financial losses.
Solution: Build SaveUSJobs.org to Empower America by helping people financially rebound in this economy.
The recruiting industry is 100 Billion Dollar Business.
SaveUSJobs is a social collaborative recruiting organization, empowering our workforce by working collectively to develop employment opportunities, connecting friends, family, and co-workers to jobs, and sharing profits in the recruiting industry.
2. Success through Collaboration
SaveUSJobs needs the community to be successful; finding solutions, sharing information, and implementing technology that will benefit and positively impact as many people as possible.
SaveUSJobs is a Co-OP, collaborating, sharing, and caring. Participation will make a difference and empower America's workforce. Individuals have an opportunity to earn financial and altruistic benefits. Working together and contributing to the welfare of friends, family, neighbors, and co-workers. Improving people's lives and affording everyone an opportunity to live the life they desire.
3. Working Smarter Not Harder, the Power of Working Collectively
Americans are working longer hours and earning less money than before. Getting ahead is very tough.
With little time and effort: Participate, share contacts and get financially rewarded. By working collectively, SaveUSJobs is more productive and efficient; creating employment opportunities for Americans.
Simply introduce SaveUSJobs to an Executive or hiring manager, and SaveUSJobs does all the recruiting, and then shares recruiting profits.
Find out how one phone call can impact 100's of people.
4. Alumni Associations Raise Money for Universities
Alumni Associations who work collectively with SaveUSJobs; share contacts, help employ America, and raise money for their Alma Mater.
5. User Groups Collaborate and Build Unity
At the forefront of the Information Technology Industry, SaveUSJobs announces a collaborative partnership with Lakeland .NET User Group in Florida. SaveUSJobs is grateful to Roy Lawson for coining "Open Source Staffing." Working with user groups, SaveUSJobs can impact the community, create employment opportunities and give people an opportunity to earn residual income.
6. Residual Income Affects Individuals and the Community
SaveUSJobs is a Co-Op. People who contribute to the success of the organization have an opportunity to earn residual income.
Residual income will benefit individuals who are trying to buy a home, pay off education loans, start a new business enterprise, pay for their kid's education, afford a nice vacation, and donate to non-profit, or church.
7. SaveUSJobs Invests in Education
SaveUSJobs donates 15% of recruiting proceeds to education. Americans need to be well educated to remain competitive in the global economy.
SaveUSJobs Mission
To empower America, by making the United States the best place to live and work, through collaboration, sharing, and caring of our workforce, creating employment solutions, investing in education, donating to the community, and affording every American the opportunity to live fully and make an impact in the world.
Background
Save US Jobs has built a team with over 20 years of recruiting experience to support this new jobs social co-operative recruiting organization. Carlos Cymerman, Founder, has focused his career on technology recruiting, psychology and education. The team has worked with major corporations such as JD Powers Associates, Wells Fargo, Aramark, Disney and Fox Interactive Media/ MySpace. Save US Jobs chose Santa Monica as a home base because there are many start-ups and innovation in the community. The company has launched a cause on Facebook to empower Americans. Change begins with one person, one phone call, and one email. Working collectively, Americans empower America.
###