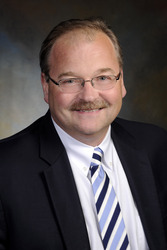 The course has given us an opportunity to learn about medicine from a completely different perspective
Berkeley Heights, NJ (Vocus) March 17, 2010
Summit Medical Group is participating in a Strategic Leadership Development program for its current and potential physician leaders. The 10-session program of New York University's Stern School of Business, was customized for the Group and features provocative discussion on a wide variety of topics, including healthcare economics and strategy, ethics and professional responsibility, change management, finance for medical executives, healthcare reform and others. Program participants include SMG board members and a few management team members, representing a cross-section of Group service areas.
"The course has given us an opportunity to learn about medicine from a completely different perspective," says Richard O. Nelson, M.D., SMG board member and program participant. "It is teaching us how to better manage our organization, deal with the ever-changing landscape of healthcare and will ultimately help us provide better, more efficient care to our patients."
The sessions are held approximately once a month and alternate between SMG headquarters in New Jersey and the NYU campus. Summit Medical Group is just one of a select few healthcare organizations participating in the leadership development program.
ABOUT SUMMIT MEDICAL GROUP
Summit Medical Group is the largest privately held multi-specialty medical practice in New Jersey. Summit Medical Group pioneered information technology advances in healthcare with its early adoption of electronic health records and e-prescribing. With more than 150 highly qualified physicians, it is one of the most unique healthcare models in the state. The Group has been named as one of the "Fifty Fastest Growing Companies" in the state by NJBiz Magazine and has a national award-winning customer service program. SMG treats over 55,000 patients per month at its main campus in Berkeley Heights, and area satellites in Berkeley Heights, Morristown, Millburn, Shorts Hills, Summit, Warren, and Westfield. Summit Medical Group plays a major role in the American Medical Group Association (AMGA) along with the Mayo Clinic, the Lahey Clinic and the Geisinger Clinic. As one of the premier multi-specialty groups on the East Coast, Summit Medical Group has provided exceptional primary and specialty care since 1929. For more information, visit http://www.summitmedicalgroup.com.
# # #