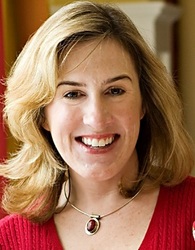 While incorporation can help small business owners protect their personal assets, there can also be potential tax and financial benefits to incorporation, which can be critical to entrepreneurs seeking funding from banks and other sources of capital.
Madison, WI (PRWEB) March 16, 2010
As the government ushers in a new era of small business growth in the US, many entrepreneurs are looking to kick-start their dreams by starting small businesses. But with great rewards come great risks—without proper protection, entrepreneurs run the risk of losing their car, home and personal savings. And while hopes are high that more loan money will soon be available for small businesses, it could be some time before the market improves. Though these challenges may seem daunting, BizFilings, a company dedicated to helping entrepreneurs and small business owners realize the benefits of incorporation, offers free resources to small business owners to help make understanding these challenges easier.
"Thanks to the government's support of small business growth, we're seeing a steady increase in the number of entrepreneurs contacting us regarding whether or not they need to incorporate to protect their personal assets," says Karen Kobelski, general manager of BizFilings. "While incorporation can certainly help small business owners protect their personal assets, this is just one reason to consider incorporating your small business. There can also be potential tax and financial benefits to incorporation, which can be critical to small business owners seeking funding from banks or other sources of capital."
Five Reasons BizFilings Encourages Entrepreneurs to Incorporate:

Protect your personal assets with limited liability: Corporations allow owners to separate and protect their personal assets. A properly structured and managed company should provide owners limited liability for business debts and obligations.
Gain tax advantages: Corporations often gain tax advantages, such as the deductibility of health insurance premiums paid on behalf of an owner-employee.
Raise capital: Capital can be raised more easily through the sale of stock, and many banks, when providing a small business loan, want the borrower to be incorporated.
Establish credibility: Incorporating can help a new business establish credibility with potential customers, employees, vendors and partners. Adding "Inc." or "LLC" after your business name can add instant authority.
Transferability: Ownership in a corporation is typically easily transferable.
Visit BizFilings' Learning Center http://bizfilings.com/learn for additional guidance on the benefits of incorporation.
About BizFilings
BizFilings is a full-service online incorporation service provider, offering small business owners a fast, easy and economical way to form a corporation, limited liability company (LLC) or other business structure online or by phone. BizFilings also offers a full range of business filing and compliance products, including nationwide Registered Agent service, helping keep businesses in compliance with state regulations. BizFilings can be found online at http://www.BizFilings.com. BizFilings is a part of Wolters Kluwer, a leading global information services and publishing company. Wolters Kluwer had 2009 annual revenues of €3.4 billion, employs approximately 19,300 people worldwide and maintains operations in over 40 countries across Europe, North America, Asia Pacific and Latin America.
###