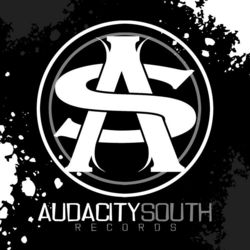 "There is no doubt Faddy Daddy will present himself as a "staple" in the industry while grabbing the attention of many listeners," says Nadir Taylor, President of Audacity South Records
Dallas, TX (PRWEB) March 31, 2010
New Jersey based record label, Audacity South, has recently signed their first artist, Faddy Daddy, to a label deal. The label executives met the Dallas, Texas based Rap Star at a music conference. They were drawn to sign him instantly after hearing his lyrical ability, in addition to the quality and realness of his music.
"Faddy Daddy commands attention, he carries a gift to paint mental portraits while rapping", says Nadir, President of Audacity South Records. Fans feel that Faddy Daddy fills an empty void that Hip Hop is missing right now. Faddy Daddy is that big guy women are attracted to; possessing authentic lyrics, a deep powerful tone and an incredible flow that command universal recognition. He holds all the "star quality" that the late, great Notorious B.I.G. held. In short, Faddy is extremely likeable and naturally relatable. No stranger to the Dallas music scene, Faddy Daddy is being recognized as one of the hottest lyricist to emerge on the Dallas music scene. Faddy Daddy is extremely well-known in the state and has previously worked with artist such as; Devin the Dude, Twisted Black, Paul Wall, Big Tuck, Mr. Lucci, Yung Lott, GS Boys and Six2, just to name a few.
Faddy Daddy's timeless classic "Beverly Hills" has been buzzing in his home town of Dallas for quite some time. Now, with support from his new record label, Audacity South, the single and his career are set to achieve new heights. The executives from Audacity South teamed up with director Dr. Teeth to shoot the video for "Beverly Hills", and are now getting thousands of hits on Youtube.com. The next step will be to see that the video gets in regular rotation on MTV, BET and other video shows worldwide.
The label is gearing up for the debut release of Faddy Daddy's "Bigger Than a Boss". "It will be one of the best CD's of 2010", says Travis Glover, Audacity South's CEO. The first release by the soon-to-be super star Faddy Daddy is expected to be jam packed with hit after hit. His current single, "My City," which pays homage to his hometown, has already caught on quickly in Dallas; home of the Mavericks, Cowboys, Rangers, and the Stars.
Without a doubt, Audacity South will show the world that the biggest star of them all is Faddy Daddy. His next single "Dough Boy", is a track that the streets and all who inhabit them will feel. Faddy Daddy is presently gaining a huge buzz on Yung Lott's single "Monsta", which he is featured on along with rappers Six2 and the GS Boys. The single is getting spins on the radio in various markets. The video for "Monsta", directed by Dr. Teeth, is in rotation on MTV and has been placed on various websites getting exposure by millions of viewers and fans. The video can be viewed at http://www.mtv.com/videos/six2/482497/monsta.jhtml#artist=3483788.
"There is no doubt Faddy Daddy will present himself as a "staple" in the industry while grabbing the attention of many listeners," says Nadir Taylor, President of Audacity South Records. Faddy Daddy's timeless classic "Beverly Hills" service pack can be downloaded at http://www.sendspace.com/pro/dl/15pzyw/. His single "My City" can be heard on his myspace below. Fans can join the "MY CITY" movement by texting 'lovemycity' to 41411.
To learn more about Faddy Daddy and his upcoming projects go to: http://www.audacitysouth.com | http://www.myspace.com/faddydaddymusic | http://www.facebook.com/faddydaddymusic
http://www.youtube.com/faddydaddymusic | http://www.twitter.com/faddydaddy
Faddy Daddy "Bigger Than a Boss" cover graphic: http://i1020.photobucket.com/albums/af328/keyiithecity/FaddyDaddy4.jpg
Faddy Daddy's Media Kit: http://www.sendspace.com/file/fcx90s
ABOUT AUDACITY SOUTH:
Audacity South is a record label based in Jackson, New Jersey, dealing largely in Hip-Hop/R&B music, founded by Travis Glover (CEO), Nadir Taylor-Marshall (President) and Ryan Glover (COO) in 2002. Each of these young professionals has a strong background in Business. The company was restructured in 2008, with the goal of becoming one of the strongest independent labels in the music entertainment business. Their objective is to be as powerful and successful as independent labels Grand Hustle and Bad Boy Records who has dominated the music charts over the years. They are known for putting out hit music from all genres and producing super stars, and that is just the mission of the new label on the block, Audacity South. Big, bold, idealistic, intriguing, phenomenal, extraordinary and forward thinking are a few terms that illustrate Audacity South; a unique record label that was founded on the principles of integrity and filling a void that plagues inner cities across America. They target Artist struggling to understand and identify with their connection to talent. Audacity South anticipates providing opportunities to Artists that have talent but no opportunity.
For Faddy Daddy booking contact:
Audacity South Records
booking(at)audacitysouth(dot)com
http://www.audacitysouth.com
Dalyce "D'Lyte" Kelley
CEO/Publicist, Key II The City Multi-media
214.560.8811
keyiithecity(at)gmail(dot)com
###