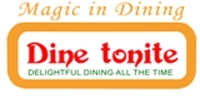 New York, NY (Vocus) March 16, 2010
DineTonite, the latest online service offering by serial entrepreneur Mohammad Islam, announced its formal launch today. DineTonite provides an all-inclusive platform for diners and restaurant owners alike.
Created to provide a customized solution for diners to locate a variety of cuisines, special offers, etc., place take out and delivery orders or make reservations all in real time, the site will also provide additional services from ordering gift cards and show tickets to setting up a catered affair for 1,000 guests.
Diners will enjoy the ease of finding the newest hotspot or old favorites, taking advantage of specials only available through DineTonite and with a few clicks have their meal on its way to them promptly. Diners will also be able to access 90 second videos of each restaurant along with a number of photographs to help them make their dining decisions.
Restaurant owners will appreciate the single point of service for reservations, take out orders and more, something that prior to DineTonite would normally take several providers and multiple fees. In addition, DineTonite provides each restaurant with a video interview with the chef or owner, pictures of the restaurant or cuisine, menu access, and most importantly additional exposure through its own ads, marketing programs and corporate accounts.
Additional upcoming releases will incorporate a social networking component and access through the most popular mobile platforms.
About DineTonite: DineTonite, is an online service based New York City, not far from the city's famous "Restaurant Row", that provides diners and restaurant owners a unique and easy to use platform for online reservations, take out and delivery orders, reviews and more processed in real time on PCs and handhelds.
For more information please go to DineTonite.com
###