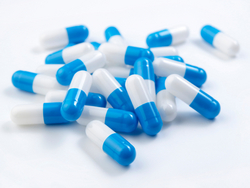 Chandler, AZ (PRWEB) March 16, 2010
Aidan Products announced the launch of http://www.stem-kine.com, a site devoted to its new product, Stem-Kine. Stem-Kine capsules are a proprietary blend of natural substances that have been clinically demonstrated to significantly increase the number of circulating stem cells for an extended period of time.
"Stem cells are present in your blood stream at all times" comments Dr. Neil Riordan, PhD, founder of Aidan Products and Stem-Kine. "There is a growing body of scientific literature that demonstrates a positive correlation between these circulating stem cells and healing and regenerative capabilities. Our website is devoted to educating the public about these important cells and showcasing our scientific data."
Steve Rivers, President of Aidan Products, adds "We are excited about our website as it gives us a chance to differentiate ourselves from other competitors. In a world of multi-level marketing noise and suspect claims, consumers today must have a higher degree of skepticism than ever before. We believe strongly in the scientific process and its inherent demand for evidence. Our website reinforces these beliefs by allowing consumers to see the same data available to doctors and scientists and decide for themselves."
About Aidan Products
Founded in 2001, Aidan Products is the result of the vision of Neil Riordan, PhD, a renowned research scientist who holds dozens of US and international patents and pending patents on his products and treatment methods. Dr. Riordan has authored 37 peer-reviewed medical publications and has become an international pioneer in stem cell research. Aidan Products's mission is to provide the highest quality and most effective nutraceutical supplements available. Stem-Kine is the latest product offering and is backed by collaborative research with leading institutions and university scientists.
###