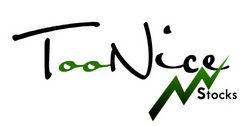 We are pleased that the presentation authors, all of whom are leaders in women's health care, support the LightTouch technology and have agreed to speak to its potential for the early detection of cervical cancer.
New York, NY (Vocus) March 17, 2010
PinkSheets traded Guided Therapeutics Inc. (GT) announced on 2/23/2010, their upcoming release of crucial results of the U.S. Food and Drug Administration (FDA) pivotal clinical trial for their LightTouch(TM) Non-invasive Cervical Cancer Detection System. TooNiceStocks sees a bullish rally occurring as this revolutionary Cancer Detection System has 5 leading doctors scheduled to present at the American Society for Colposcopy and Cervical Pathology biennial meeting, taking place from March 24 - 27, 2010, in Las Vegas, NV.
Technicals: Guided Therapeutics Inc. definitely has the breakout potential. If we look back to the chart in November 2009, a bullish outbreak occurred on 11/23/09 and GT reached a 52-week high of $1.70. Can GT be an easy double from this point? With the looming FDA data next week and a low float of shares in the public, this might very well be the case. Looking back 30 days, GT has moved up comfortably from $.80 to an intraday high of $1.10 recently. GT is trading above its 13 day moving average, which is considered to be the sign of a bullish trend. In addition, there is added weight to this indication because the moving average is rising and suggests that there has been buying interest in this stock. GT closed above the trigger point for the Parabolic SAR and is currently registering a bullish signal.
Due Diligence: Guided Therapeutics Inc. currently sits on 16 U.S. Patents (You can view all 16 patents in detail by viewing the full due diligence report at http://www.TooNiceStocks.com). If the results of the FDA pivotal clinical trial data are impressive, we will see GT jump leaps and bounds. Should the panel of 5 leading doctors agree that LightTouch(TM) is adequate, then perhaps they have a breakthrough. The Cervical Cancer Market is immense and shows no signs of slowing down in the cancer market. Marketresearch.com states that, "forecasts show significant growth until 2016, GlobalData has estimated the global cervical cancer market to be valued at $1.8 billion in 2009. It is expected to grow to $4.1 billion by 2016, at a Compound Annual Growth Rate (CAGR) of 11.9% between 2009 and 2016." This growth is primarily attributed to increased competition among the existing cervical cancer treatments, vaccines, and detection systems in the market. On the financing side, the National Cancer Institute granted GT $2.5 Million to commercialize noninvasive cervical cancer detection devices. Furthermore GT recently received new funding commitment from Konica Minolta Opto, Inc. in expanding cancer detection product lines, a commitment expected to be worth $1.59 Million over a 12 month period. Most importantly in the BusinessWire news release, Mark L. Faupel, Ph.D., President and CEO of GT stated "We are pleased that the presentation authors, all of whom are leaders in women's health care, support the LightTouch technology and have agreed to speak to its potential for the early detection of cervical cancer."
Digging Deeper: TooNiceStocks.com was able to talk with a high level Biotech Professional in the Cervical Cancer Industry. That professional stated that "one of their patents, which describes their technology, is unlike the unsuccessful light based approaches for non-invasive glucose testing. Their approach is to image the tissue looking for morphologic and biochemical changes in the underlying tissue. The failure of the glucose testing is the overall precision of the test result and a means to calibrate the system. In this case they are looking for differences in the tissue based on returned light (fluorescence and reflected light). They are not looking for a specific value and the normal tissue can act as a means of calibration or background signal. I think LightTouch™ system has some real potential but the clinical trials will be the key to their success." Should results be overwhelming strong, we will retest the 52-week high and most likely create new highs, as we will not see Guided Therapeutics, Inc. traded at these current levels ever again. So many uncertainties yet one thing is certain, that the rally has begun for GT.
"Finding Value in the Undervalued." – http://www.TooNiceStocks.com
Toonicestocks.com ("website") has not been compensated, rather they have initiated their own independent research on Guided Therapeutics Inc. The website is not an investment advisory service, nor a registered investment advisor or broker-dealer and does not purport to tell or suggest which securities customers should buy or sell for themselves. You understand and acknowledge that there is a very high degree of risk involved in trading securities. The website, the authors, the publisher, and all affiliates of website assume no responsibility or liability for your trading and investment results. Factual statements on the website, or in its publications, are made as of the date stated and are subject to change without notice. It should not be assumed that the methods, techniques, or indicators presented in these products will be profitable or that they will not result in losses. Examples presented on Toonicestock.com's website are for educational purposes only. Such set-ups are not solicitations of any order to buy or sell. Accordingly, you should not rely solely on the Information in making any investment. Rather, you should use the Information only as a starting point for doing additional independent research in order to allow you to form your own opinion regarding investments. You should always check with your licensed financial adviser and tax adviser to determine the suitability of any investment. Please view full disclaimer at the website.
###