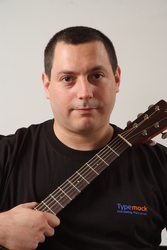 "Test Lint is the Tool Developers were waiting for. Now there is a way to not only write tests, but to write great tests" Gil Zilberfeld Typemock Technology Evangelist
New York, NY (PRWEB) March 16, 2010
Tel-Aviv, Israel (PRWEB) March 16, 2010 -- This past week Typemock has launched the public beta of Test Lint, the world's first and only coding adviser for unit tests in Visual Studio 2010. The free product parses test code as it is written, and identifies common problems. Test Lint notifies the developer about possible issues with a visible indication within the editor, next to the code where the issue occurs.
Test Lint is the brain child of Typemock's Chief Architecture & Consultant Roy Osherove, who is also a well-known Industry Guru and the author of "The Art of Unit Testing".
Common problems Test Lint identifies so far include:

Missing asserts in tests
Multiple asserts verifications on different objects in the same test
Tests that invoke other test methods
Logic within unit tests
More rules will be added soon, and in upcoming versions users may write their own rules based on the Typemock parsing infrastructure.
Test Lint detects issues in tests written with Microsoft Test Framework, NUnit, MbUnit, XUnit.NET, and CsUnit.
Users can download the latest Test Lint installation package from http://site.typemock.com/test-lint/.
Following the beta period, users will be invited to download the updated version for free.
###