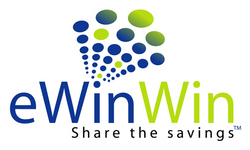 Unlike typical coupons that can be printed but never used, the GODIRECT Program generates committed buyers who actually purchase and promote your store's discounted certificate during the offer period
Tampa, FL (Vocus) March 17, 2010
eWinWin announced today their GODIRECT™ program, which enables a business to create group deals online and directly market them to communities of fans and social networks, without having to pay the hefty fees associated with collective buying sites.
This radical innovation gives businesses, and social media firms, an easily accessible tool to use social buying to answer the question: How do I get my Facebook fans to promote my brand to their network of friends? Literally, thousands of businesses have already offered group deals to increase brand awareness and sales. Typically, this has taken the form of a promoter who keeps up to 50% of an already discounted price. With GODIRECT, eWinWin puts a powerful suite of tools into the hands of businesses and social media marketers at a fraction of the cost.
eWinWin's patented "Social Pricing" Platform enables a business to easily load and launch a group deal directly to consumers. Buyers who order can promote the deal to friends on Facebook, Twitter, and other social networking sites using the company's Social Pricing Application (SPA). As the message goes viral and more buyers order, the discounted price continues to drop even more for the entire group. The group gets a fantastic deal while the business generates new fans and customers, creating a true "win-win" for everyone.
"The GODIRECT Program is the most cost-effective and streamlined way for a business to offer group deals to social networks," states Greg Mesaros, founder & CEO of eWinWin. Businesses using eWinWin license the company's solution, launch the offer, and control every aspect of the deal – from discounts to quantity available. An online store coupon is also created as part of the service. Credit cards are accepted and processed, with payment being made to the business after the close of the offer. Online analytics are then shared with the business.
"Unlike typical coupons that can be printed but never used, the GODIRECT Program generates committed buyers who actually purchase and promote your store's discounted certificate during the offer period," continues Mr. Mesaros. "As a result, a business or social media firm can use eWinWin to measure the effectiveness of digital and social marketing activities, as well as identify those mavens who were instrumental in spreading the word."
Elissa Nauful Plumley, founder of Social Media Firm Ballywho Interactive says of the program, "This is an innovative service we can offer to our clients that provides another metric for success in real value for the social media spend."
The company delivers its platform on-demand via an ASP model. As a result, businesses have the flexibility to create group offers every month, every week, or literally, every day. A business can experiment with different group deals, tweaking them over time to meet sales and profit goals. The world-class, 24/7 platform supports businesses selling services as well as products.
About http://www.ewinwin.com:
Established in 1999, eWinWin is the leader in developing social pricing and group buying applications over the Internet. Using Facebook, MySpace, and Twitter to bring buyers together, eWinWin enables businesses of all types to leverage these social networks to increase sales through its proprietary Social Pricing Platform. eWinWin has implemented group technology applications across multiple product categories over the past decade. With the sudden explosion of social networks and recently granted patents, eWinWin has launched a consumer-friendly version of its Social Pricing Software. Now, anyone can purchase online and Share the savings™ with their social networks.
# # #