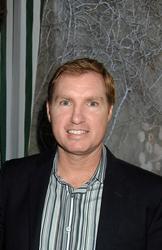 It is with great honor and a pleasure that the Luxe team has selected Ed Conway as the 2009 General Manager of the Year
Sedona, AZ. (Vocus) March 18, 2010
Ed Conway, general manager of the Sedona Rouge Hotel & Spa, has been awarded the designation of Certified Hotel Administrator, (CHA). CHA is the most prestigious certification available to a hotel general manager and hospitality executive. Globally recognized, the designation acknowledges an elite group of hospitality professionals who, by combining education and experience with dedication to the lodging industry, have achieved the highest level of expertise.
Achieving the CHA certification announces that you have a place among the best in your profession, are abreast of current trends and latest hospitality protocols and serves as leverage in current and future career opportunities. Once certified, designees are automatically enrolled in the CHA Recertification Program, which recognizes and rewards continuing efforts toward hospitality career growth.
Conway graduated from UNLV in 1988 in the Hotel Program and began his hotel career internationally, with postings in South Africa and Moscow. Returning to the U.S., Conway managed properties in California's Gold Country and in the San Francisco, including stints as Director of Operations at the prestigious California Culinary Academy and as general manager of the Hotel Savoy, an elegant boutique hotel in the city's theater district.
His excellent reputation caught the attention of the partners of the Sedona Rouge Hotel & Spa, who hired him away from the Bay Area to build and run their new hotel and spa in Red Rock Country. Conway has led his team to provide excellent customer service and value in a highly competitive market and in doing so has received numerous accolades for the Sedona Rouge Hotel & Spa including the prestigious AAA-Four Diamond award.
Last year Conway was selected by Luxe Worldwide Hotels as general manager of the year. Luxe Worldwide Hotels is a premier representation company of independently owned and operated hotels in prominent international locales. Luxe provides global sales, reservations, marketing, and eBusiness services to its members throughout the world. "It is with great honor and a pleasure that the Luxe team has selected Ed Conway as the 2009 General Manager of the Year," said Efrem Harkham, CEO/President of Luxe Worldwide Hotels. "He consistently communicates and shares ideas with Luxe and his hotel team, he is a PR advocate, a mover and shaker."
In addition to managing the hotel, Conway holds the position of vice president on the Sedona Lodging Council, is a board member of the Arizona Lodging Association and is a member of Seven Canyons. He has embraced the community with his involvement in many area organizations including the Boys & Girls Club, The Sedona International Film Festival and the Sedona Miracle. Conway lives in Sedona with his wife Julia and two sons.
The Sedona Rouge Hotel & Spa is located at 2250 West SR 89A, Sedona, AZ. 86336. For more information, visit http://www.SedonaRouge.com or call 928-203-4111.
This press release is provided by Patti Todd, Public Relations contact information is 928.204.0513, http://www.PattiToddPublicRelations.com
###