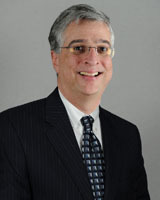 I look forward to continuing in the footsteps of my brother Stanley who served as Chairman for over 15 years.
Bethesda, MD (Vocus) March 17, 2010
Snyder Cohn, a leading Washington, DC area CPA and business advisory firm since 1927, today announced new responsibilities for several top executives, including naming just the sixth president in the firm's more than 80 year history.
Steven M. Braunstein, a 24-year Snyder Cohn veteran, has been promoted to President. In this role Steve maintains his hands-on client responsibilities as well as day-to-day oversight and leadership of the firm's operations and its more than 75 associates.
Edward L. Snyder, who served as Snyder Cohn's President since 1994, now assumes the role of Chairman. In this position Eddie continues to focus on his extensive client work as well as the firm's strategic growth, including practice development and organizational development. As Chairman, Eddie succeeds, Stanley P. Snyder, who held that position since 1994, and who now becomes Chairman Emeritus.
"We are happy to say that Snyder Cohn practices the 'life cycle of success' that we preach to our clients—developing depth of leadership and succession plans so we can promote from within, as we've done with Steve Braunstein," said Eddie Snyder, son of Snyder Cohn's founder, David Snyder. "I look forward to continuing in the footsteps of my brother Stanley who served as Chairman for over 15 years."
"Our leadership transition has been natural and seamless, and Snyder Cohn has never been stronger and better positioned for success," said Steve Braunstein. "I know I speak for the entire team when I say that we are looking forward to continuing and always enhancing the high level of service we deliver to our clients—some of whom have been with us for more than forty years."
As Chairman Emeritus, Stanley Snyder, who held the position of President for 15 years prior to Eddie Snyder, continues his more than five decades with Snyder Cohn, focused on servicing his clients with a special emphasis on business succession and practice development.
"As part of our investment in Snyder Cohn's growth, we recently launched an entirely new corporate identity and positioning which emphasizes our hallmark of 'supporting the life cycle of success,' and promotes our new official name, Snyder Cohn," continued Steve Braunstein.
"'The life cycle of success,' really highlights the fact that we help guide our clients–as well as our associates–through every critical phase, from early-stage innovation to growth to succession."
About Snyder Cohn
Snyder Cohn is a 75-person CPA and business advisory firm, founded in 1927 and specializing in serving owners and executives of small- and medium-size businesses as well as not-for-profit organizations in the Washington, D.C. metro area. Snyder Cohn has national and global reach through its affiliation with BKR International, a worldwide network of top accounting firms.
Snyder Cohn provides a range of accounting services, including compliance, tax, audit and financial statement services. Additionally, we have dedicated divisions that specialize in Healthcare and Medical Practice Consulting, Retirement Plan Administration and Outsourced Accounting.
Snyder Cohn also serves as an advisor to business owners and executives at critical junctures such as business formation, financing and organizational or ownership changes, including mergers, acquisitions, liquidation or leadership succession.
For more information, please visit the Snyder Cohn web site at http://www.snydercohn.com.
###