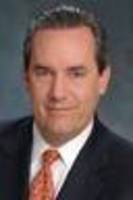 Mark's experience and strong dedication to American manufacturing will serve manufacturers well in this era of economic and competitive challenges
Los Angeles (Vocus) March 18, 2010
Mark Wilbur, President and CEO of Employers Group, has been elected to serve on the board of the National Association of Manufacturers (NAM), the nation's largest industrial trade association.
"I am honored to serve America's manufacturers in California and across the nation in these challenging economic times," Wilbur said. "I look forward to working with the NAM to craft and advance federal policies and legislation that will enable manufacturers to be a significant part of America's economic recovery and long-term growth," said Wilbur.
"Mark's experience and strong dedication to American manufacturing will serve manufacturers well in this era of economic and competitive challenges," said NAM President John Engler. "We look forward to working with Mark on the front lines of a wide range of policy battles, from health care reform and labor relations to energy and the environment to trade policy and taxes. At every turn, we are working on behalf of American manufacturers to advance policies that will help manufacturers do what they do best: create economic growth and jobs."
Wilbur is president and CEO of the Employers Group. Since joining Employers Group in March, 2007 as the youngest CEO in the association's 113-year history, Mark Wilbur has brought an extraordinary level of energy and leadership to steadfastly transform the organization and re-establish it as the industry leader in human resources professional services; further, he has set new standards in member care and assistance.
Before joining Employers Group, Mark was the Associate Dean of the Marshall School of Business at the University of Southern California (USC) for three years, leading many efforts from external affairs, development and executive education, including developing customized solutions for companies to help meet the critical needs of their employees and executives. Prior to USC, Mark was a Partner in Business Consulting at Arthur Andersen, developing solutions for clients across the U.S., Asia and Europe.
Mark's professional experience and expertise are in strategic planning, business process design, customer relationship management, organizational change, customer service design and enhancement, as well as global operations and service integration. He's served some of California's most prized companies, including most of the major entertainment companies.
Mark earned his BA and MBA from USC.
To request media interviews with Mark Wilbur, contact Nicole Vierzba at 213-765-3913. Wilbur's photo is available at Employers Group Press Room.
About the National Association of Manufacturers:
The National Association of Manufacturers is the nation's largest industrial trade association, representing manufacturers in every industrial sector and in all 50 states. Manufacturing has a presence in every single congressional district providing good, high-paying jobs. For more information about the Manufacturers, visit National Association of Manufacturers.
About Employers Group:
Employers Group, a California-based human resources expert and advocate, serves employers nationwide by delivering human resources solutions to its members. Originally founded in Los Angeles as the Merchant's and Manufacturers Association in 1896, the organization has moved from serving the interests of just California employers to helping companies across the globe mitigate risk, cut costs, and advocate for employer rights. Employers Group provides a member helpline with day-to-day guidance about employment laws and regulations, professional development, consulting projects, and compensation and workplace trends surveys. It is the "voice" for businesses in both the judicial system the California Legislature and Congress, advocating for employers every step of the way; thus, thousands of employers have come to rely on Employers Group for "everything HR," freeing them to do what they do best to grow their businesses. For more information, visit Employers Group
###