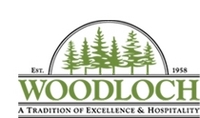 One of America's Best Family Resorts
Hawley, PA (PRWEB) March 18, 2010
Woodloch Resort has been selected by iVillage Parenting as one of the Best All Inclusive Resorts in the US. Also, named one of the 10 Best All-Inclusive Family Resorts by FamilyVacationCritic.com.
What began in 1958 as a 12-room boarding house has grown into a nationally recognized, award-winning resort nestled on a private lake in the picturesque northeast Poconos Mountains near Lake Wallenpaupack. Now encompassing over 1,000 acres and the largest employer in Pike and Wayne counties, Woodloch Resort has been honored as the #1 Best Place to Work in the entire State of Pennsylvania. Owned and operated by the Kiesendahl family for over fifty years, Woodloch's signature warm hospitality has kept guests returning year after year.
The original property that houses Woodloch Pines Resort continues to thrive as "One of America's Best Family Resorts." Spacious accommodations offering tranquil lake views, delicious and abundant meals daily, endless activities, amenities and Nightly Entertainment make Woodloch an ideal choice for "togethering" in the mountains with family of all ages, all year-round. At Woodloch, children get to be adults while adults get to be children. It's like a cruise on land that is devoted to quality time shared, creating lifelong memories.
Woodloch Springs is home to a championship golf course winds its challenging way over 6,579 yards of fern-carpeted forests, lush wetlands and broad upland meadows. Designed by Rocky Roquemore, this stunning course offers four sets of tees on every hole so that all levels of play can be accommodated. The outstanding signature 14th hole is an experience itself. It requires a dramatic 220-yard carry over "Hells Gate Gorge" which is carved from the rugged mountainside by rushing water some 200 feet below. Open since 1992, this breathtaking course has been given national recognition and rated 4 ½ stars by Golf Digest's Best Places to Play.
A unique feature of Woodloch's offerings are the beautiful full-sized, fully-furnished guest homes. Enjoy the comforts of home as well as access to all resort facilities. Woodloch Guest Homes are ideal for large families, groups and reunions.
Guests of Woodloch Resort enjoy an elite relationship with the highly acclaimed spa resort, The Lodge at Woodloch. Woodloch Pines and Springs guests have privileged access to spa treatments and services, as well as half-day and full-day spa programs. The Lodge is a rejuvenating oasis for the mind, body and spirit
Springtime is bursting with color, stimulating scents and an abundance of fun. Easter packages offer a Woodloch Easter egg hunt and children's party, Easter arts and crafts, scavenger hunt, a special visit from the Easter Bunny, spring petting zoo and so much more! The traditional Easter Smorgasbord is an experience not to be missed! RATES START AT $375 PER ADULT PER PACKAGE (2 NIGHTS, 6 MEALS)
Woodloch is a proud member of the Green Hotel Association, named a Top Ten Best Green Resort by the Pocono Mountains Business Journal and the recipient of the Global Renewable Energy Expo Best Green Resort Award. Every weekend in April (except Easter) is Earth Day at Woodloch. All Inclusive packages include: Earth Day Scavenger Hunt, White-tail Deer Program, Petting Zoo, Nature Walks, Birds of Prey Program, Special Earth Day Arts and Crafts, Spring Gardening Class, "Cooking Organic" Classes and more great Spring offerings.
For more information call 866-980-7420 or visit the website at WOODLOCH.com.
CONTACT:
Laurie McEvoy
866-980-7420
###