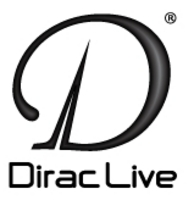 "Dirac's technology is one of the most compelling features of the AP20"
Uppsala, Sweden and Chatsworth, CA (PRWEB) March 17, 2010
Datasat Digital Entertainment (formerly DTS Digital Cinema) today introduced the sales of their latest innovation within high-end digital cinema sound – the AP20.
The pioneering 16 channel audio processor, is the first of its kind within the cinema space to include Dirac Live® digital room correction technology. The Dirac technology hosts a range of benefits such as, improving the sound imaging, increasing the clarity of dialogue, and tightening the bass.
"The cinema industry is known for its high standards and its selective inclusion of new technologies. We are happy to be a part of taking these standards to a new level together with DDE," says Mathias Johansson, CEO and CTO at Dirac Research.
"Our technology takes sound definition and resolution to new standards by digital time-domain control of the loudspeakers. The sound image gets sharper and all details of the recording are easier to discern. Conventional minimum-phase digital room correction systems fail to enhance the spatial and transient aspects of sound."
He further points out, "This is not a sound effect. Our technology does not add anything that was not originally in the recording. It restores the sound in the theater as intended on the recording."
Technically, Dirac Live® is a high performance time domain controller and frequency response optimizer, which corrects each impulse response and smoothes out the frequency response to eliminate the inevitable distortions created by the listening room and the speakers.
"Dirac's technology is one of the most compelling features of the AP20 as it will assure our customers that the sound reaching the listeners' ears is of the highest quality possible, regardless of the shape or the quality of the listening room" says Dusty Thomas, Vice President of Sales at Datasat Digital Entertainment.
The AP20 will be on display this week at ShoWest, in Palace suite 4.
Dirac Research AB develops, markets, and licenses quality improving products for digital sound reproduction systems. The company is lead by a group of internationally renowned researchers from Uppsala University, Sweden. For more information visit http://www.dirac.se/
Datasat Digital Entertainment (formerly DTS Digital Cinema) is an expert provider of digital entertainment services for content owners and exhibitors. A leading innovator and supplier of 5.1 digital surround sound for motion pictures, the company specializes in content management solutions for the delivery and exhibition of movies and other content in digital form, with a dedicated focus on supporting the film industry's transition to digital cinema. For more information visit http://www.datasatdigital.com/
###