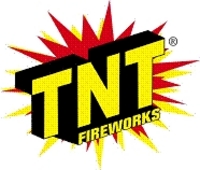 The real winners are the kids
Tacoma, WA (Vocus) March 17, 2010
TNT Fireworks announced today that the Astoria High School Band Boosters of Astoria, Ore. is the winner of its northwest region truck giveaway charity contest. Winners were chosen randomly from non-profit organizations that operate TNT stands and tents to supplement their fund raising activities.
The Astoria High School Band Boosters had the choice of two prizes – either a 2009 Chevrolet Silverado or a cash prize. The organization chose the cash payout. "The real winners are the kids," said Tom Strecker, parent volunteer for Astoria High School Band Boosters. "The money will go towards uniforms, instruments and ultimately aid us in our goal of having a successful season. "
TNT Fireworks has assisted organizations such as Astoria High School Band Boosters for several years by deploying a model fundraiser whereby non-profits operate TNT stands and tents across the country, collectively raising more than $20 million annually. The fundraising relationship TNT develops with these non-profits benefits each party involved differently, but the end result is shared – by selling consumer sparklers, non-profit organizations can continue meeting the critical needs of their community.
"In these tough economic times, charity organizations can use all fundraising help that they can get," explains Brian Trim, vice president of TNT Fireworks Northwest. "This contest allows us to recognize those organizations that have accepted the challenges facing non-profits and have joined forces with us to creatively address the critical needs of their community."
Astoria High School Band Boosters, now in its fourth year of fundraising with TNT Fireworks®, will join over 5,000 non-profit organizations nationwide – many in the Beaver State – who will share sparkler tent-sales profits with TNT in an effort to support their charity's mission while ensuring local residents have no shortage of sparklers and non-aerial items to colorfully ignite their patriotic celebrations.
ABOUT TNT FIREWORKS
TNT® Fireworks (TNT) is the nation's largest distributor of consumer fireworks and novelty items. For more than 50 years, TNT has set the benchmark for safety, customer satisfaction, innovation and quality in the fireworks industry. For more information about TNT Fireworks, visit http://www.tntfireworks.com.
Media Contact:
Robert Clarke
(404) 446-1670
###