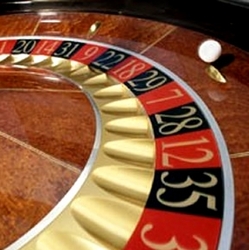 Parents are right to be concerned about their children being exposed to graphic activity and content online. For more than a decade, SpectorSoft has been devoted to educating parents on the dangers that exist online and providing the software monitoring tools they need to keep their children safe
Vero Beach, FL (Vocus) March 17, 2010
Online child safety experts at SpectorSoft Corporation have identified a dangerous new Internet trend that is threatening the security and well-being of online youth. Chatroulette is one of a series of new web sites allowing anyone with a webcam to randomly connect with a complete stranger and engage in anonymous exchanges, many times of a sexual nature, via video and online chat.
Chatroulette is considered by many to be far more addictive and detrimental than other social networking sites such as Facebook and MySpace. Dr. Keith Ablow, a psychiatrist and FOX news contributors says, "It's a predator's paradise. This is one of the worst faces of the Internet I've seen."
When a child visits this web site Chatroulette, they have the potential to meet thousands of strangers. By hitting the "Play" button, the child's webcam is activated and they instantly come face-to-face with a random stranger, who may be wearing a costume, a mask – or nothing at all – or who may be engaging in lascivious or otherwise bizarre behavior through video and text. At this point, either party can leave the current chat and initiate another random connection by hitting the "Next" button, now popularly known as "Nexting".
This controversial site, loosely based on the concept of a roulette wheel, was invented by a Russian teen just months ago. Today, it draws more than 35,000 users at any given time, and is considered to be even more habit forming than other social networking sites based on the randomness and intrigue of the content. While sitting at home, teens may feel it's 'safe' to act alluring on camera in front of a stranger located somewhere else in the world. What they fail to realize is that photos or video taken during a chat session may be immediately uploaded and viewable to the whole world on sites like Chatroulette Images.
"Parents are right to be concerned about their children being exposed to graphic activity and content online. For more than a decade, SpectorSoft has been devoted to educating parents on the dangers that exist online and providing the software monitoring tools they need to keep their children safe," said SpectorSoft President C. Douglas Fowler. "As a pioneer in this industry, we feel it is our responsibility to immediately inform parents as we discover new websites and technology that can put any child in harm's way."
As part of SpectorSoft's focus on educating parents, Fowler also referenced the recently released "Parent's Guide to Internet Lingo" available for download at FreeLingoGuide.com to translate the chat acronyms that children use in chat, email, text and online.
SpectorSoft advises that parents be aware of what their children are doing online by using monitoring products such as Spector Pro 2010. This award-winning software monitors and records everything a child does at their PC and on the Internet, including chat discussions, keystrokes typed, web sites visited, what they search for, emails sent and received, programs run, as well as all activity in MySpace and Facebook, or other sites such as Chatroulette. It can also be set to restrict a child from accessing any web sites and file sharing services, and block online chat with specific individuals.
Spector Pro 2010's advanced screen snapshot feature records all activity on a monitored PC, laptop, or Netbook. It reveals exactly what the child user was looking at online, who they chatted with and what was said, and content they viewed on web sites and profile pages, in the order in which they did it. It also records webcam activity so that parents can actually see who their child was looking at. A step-by-step recording of screen snapshots can be viewed in a 'forward and rewind' sequence, much like a surveillance video of their desktop activity.
Parents concerned about new and emerging Internet dangers (such as Chatroulette) can take immediate action today by downloading and installing Spector Pro 2010 in less than five minutes. Spector Pro 2010 is available now for both Windows and Mac OS from SpectorSoft.
About SpectorSoft
SpectorSoft is the recognized leader and pioneer in the PC and Internet monitoring software market. More than 500,000 consumers and 50,000 businesses, government organizations, schools, and law enforcement agencies have purchased SpectorSoft products to help keep kids safe online, and to prevent Internet abuse, data loss, and compliance violations in the workplace. Products include Spector Pro, eBlaster, Spector Pro mac, and eBlaster mac for home and office use; and Spector 360, Spector CNE Investigator, and Spector Server Surveillance Edition for corporate-wide monitoring and reporting. SpectorSoft has earned numerous awards for product excellence and been named five times to Inc. Magazine's List of Fastest Growing Private Companies in the U.S. For more information call (888) 598-2788 or visit SpectorSoft.com.
For more information about SpectorSoft, an evaluation copy of Spector Pro 2010, or to schedule an interview with a SpectorSoft executive, please contact Kasey Sellati at (772) 770-5670.
###