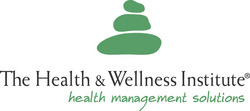 Our organization has designed and implemented preventive health management solutions for employers and health plan members for more than 25 years
Providence, RI (Vocus) March 17, 2010
The research project is funded by the National Institutes of Health (NIH), and focuses on the design and evaluation of telephonic smoking cessation strategies and behavior change interventions. The principal investigator on the study is James O. Prochaska, Ph.D., Director of URI's Cancer Prevention Research Center, and a pioneer in behavioral research.
"Our organization has designed and implemented preventive health management solutions for employers and health plan members for more than 25 years," said Michael H. Samuelson, President and CEO of HWI. "At the same time, Dr. Prochaska and his team have produced so many groundbreaking studies that have helped to shape the field of health promotion. We see this collaboration as a natural fit, and we are proud to contribute our observations from the field and our insights on participant engagement to this unique and innovative study."
Under the subcontractor arrangement, HWI will provide information about current smoking cessation services that it implements for its employer and health plan clients, and provide consultative support on the design of communications to recruit and retain participants in smoking cessation programs.
"This is a particularly important time for launching this $3,000,000 project", said Dr. Prochaska. First, with health care reform, it is essential that we seek breakthroughs in smoking cessation programs that can prevent cancer and 25 other chronic diseases. Second, with such bad economic times, this project will employ at least 30 people and participants who quit smoking can save an average of $2,000 to $3,000 dollars per year."
About HWI
The Health & Wellness Institute, LLC (HWI) is a health and productivity management company which designs and delivers multi-channel healthy lifestyle programming and provides strategic consulting services to health plans and employers. HWI's suite of high-touch, prevention-oriented programs and services are designed to engage the individual at the worksite, online, telephonically, and in print. By addressing modifiable health risks, HWI enables each client to meet business objectives such as medical cost reduction and improved workplace performance. For more information on HWI and its products and services, please visit The Health & Wellness Institute.
About URI's Cancer Prevention Research Center
The Cancer Prevention Research Center (CPRC) is dedicated to enhancing the health and well-being of as many people as possible through innovative programs for entire populations: those who are ready, getting ready or not ready to change health risk behaviors like smoking. The CPRC has developed a leading model of behavior change and disease prevention and health promotion programs based on this model are used throughout the U.S. and beyond. A sign of the CPRC's impact is that out of nearly 10,000 articles on smoking the two most influential studies were carried out in Rhode Island by the CPRC.
###