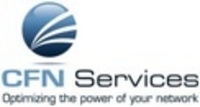 With the advent of smart phones driving so much data it is causing wireless providers to re-evaluate their infrastructure, specifically around backhaul and how decisions during planning effect the ability to provide adequate backhaul. This is where Wireless Jumpstart can help alleviate their concerns. Bringing together a best of breed ecosystem
Herndon, VA (Vocus) March 17, 2010
CFN Services is announcing a program to support wireless infrastructure from core to tower. Wireless Jumpstart ® was developed to help wireless providers with all aspects of the wireless infrastructure, from business cases to planning, design through implementation; for new markets, to upgrade existing markets and for new wireless providers. Wireless Jumpstart® can help expedite the time from planning to implementation. CFN Wireless Jumpstart® is an ecosystem of the leading firms to support all areas of the infrastructure such as RF design, site acquisition; planning the backhaul; making decisions regarding RAN and DAS if required, deciding between microwave, satellite and fiber. This program provides professional services, tools and financing options to allow wireless providers the ability to focus on the core business of providing wireless broadband everywhere.
The right partners and tools can make the difference. Working with the best tools provides the ability to expedite some of the backend work that is required for successful network implementations. Utilizing CFN FiberSource ®. the industry's best and most comprehensive telecom infrastructure knowledge-base tool, allows a firm to quickly identify and design optimized network configurations. Utilizing CFN Jumpstart® ecosystem partner Keima provides access to the Overture tool. Overture helps automate wireless network design. It has powerful analysis, process automation, simple installation, and monthly leasing; which allows for a better, faster and less expensive network planning process. Overture has already been used to design thousands of wireless 3G and 4G cell sites nationwide. Wireless carriers can benefit through Jumpstart® by utilizing Keima's Overture in conjunction with CFN's Fibersource® to essentially anchor network designs based on the best backhaul choices, a "first" and a tremendous benefit to the industry.
Judy May CFN Marketing VP states, "With the advent of smart phones driving so much data it is causing wireless providers to re-evaluate their infrastructure, specifically around backhaul and how decisions during planning effect the ability to provide adequate backhaul. This is where Wireless Jumpstart can help alleviate their concerns. Bringing together a best of breed ecosystem "
CFN Services Jump Start offerings expedite network planning and design; backhaul optimization and data center consolidation projects, thus allowing companies to move away from planning and begin to engage in implementation. As these projects are completed, the end results will allow companies the ability to provide new offerings to customers in the 3G, 4G wireless space, provide Greener Data Centers and provide further reach of broadband to more communities.
About CFN Services
CFN Services is a managed telecom infrastructure services company providing network services for the Enterprise, Public Sector, Carrier and Wireless Markets, specializing in ultra-low latency networking, middle mile and last mile optimization and mobile backhaul. CFN Services leverages FiberSource®, a global knowledge-based platform that identifies all available dark and lit fiber, collocation, towers, structures and lit buildings; providing network design, planning, deployment, and managed services offerings. For more information: http://www.cfnservices.com
FiberSource Attributes:
o Access to 550 Global Carrier Fiber Networks
o 350,000+ miles of fiber routes
o Longhaul and Metro Networks covering 100's of metropolitan market areas
o Access to 25,000 Data Centers and Lit Buildings
o Fiber Proximity data on more than 200,000 wireless sites
o 80,000 Tower and Rooftop Collocations Sites
o Visibility into existing Fiber served Sites
o Details of the wireless and wireline carriers that serve each site or collocate in the facility
o Central office (CO) location and wire center information across the US covering 20,000+ LEC COs
o Fiber conduit information
About Keima Limited
Keima is a UK limited company, founded in January 2006 and based at the Cardiff Business and Technology Centre. Keima's founders have been key to the delivery a large number of innovative and industry leading planning and optimization solutions to the wireless industry since the days of GSM. Focusing on the needs of new technology operators, Keima are developing the next generation of network planning and optimization solutions based upon their Overture platform. For more information: http://www.keima.co.uk
###