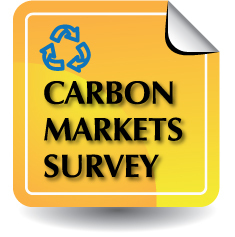 Singapore (PRWEB) March 22, 2010
An ongoing global perceptions study on climate change and the carbon markets is measuring present and future perceptions on key carbon market issues. As part of the study, a global survey of carbon markets & climate change stakeholders has been launched to gather their views.
The Copenhagen Climate Talks (COP 15) was expected to resolve several climate change issues, but it fell short in several ways. This came at a time when the validity of crucial IPCC climate change reports were being called into question by the media, over conflict of interests among key IPCC researchers. The pre and post COP15 developments and the continuing dissonance amongst various stakeholders of climate change chain was a key rationale for this survey.
The study also aims to explore the emerging split between developed and developing nations over future climate change accords. Will future agreements have 2 sets of standards for developing and developed countries? Developing countries continue to have reservations over unresolved funding mechanisms, and differences in social and economic development models.
In the mean time, the influence of the US in driving climate change talks and the impact of its entry into global carbon could be potential game changers in carbon markets. The study is also measuring how the industry perceives the USA's role in the global carbon markets.
Another key dimension the study is looking into is CDM, and the debate over which technologies need to be included for CDM projects, including the relatively low-tech HCF mitigation, and carbon capture and sequestration. This is part of the study's survey of major issues relating to unresolved technology definitions and trading mechanisms.
Those interested to learn the latest on climate change, global carbon market, CDM and the dynamics of the carbon trade at Carbon Markets on 06-07 May 2010, please contact Nadia Albahar at 65 63469114
Global Perception Study 2010: Climate Change & Carbon Markets will analyze respondents' views gathered from ongoing industry survey. The results of the study will be compiled in a report, which will highlight significant findings from the study, and serve as a snapshot of how the industry perceives itself, and the current reality and future scenario of the carbon markets.
he Global Perception Study 2010: Climate Change & Carbon Markets is organized by the Carbon Markets 2010 conference in Singapore, in collaboration with knowledge partner Knowgenix. Please contribute your views via this online survey and receive a complimentary copy of the report.
###