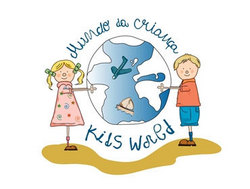 The solution will make a difference, especially in the late afternoon with the open windows and breeze offering a relief from walking with tired children after having their fill of surf and sun.
(PRWeb UK) March 23, 2010
In an attempt to curtail the hassles of traveling with children in Quinta do Lago, Monte da Quinta Club are to introduce a shuttle bus service that runs directly to the sandy beach and to Quinta shopping.
Before now renting a car has been the only practical way to get around Quinta do Lago due to limited public transport options in this famous European golfing resort.
Beginning in June, Quinta do Lago's only shuttle bus will run through to the end of August operating seven days a week from 10:00am to 18:30pm.
The solution to the shortage of transport options in the region will make a difference for families, especially in the late afternoons with the open windows and breeze offering a relief from walking back to the resort with tired children, after having their fill of surf and sun.
As a preferred travel partner for the Monte da Quinta Club, holiday specialists Select Resorts have an agreement in place to offer clients staying at the resort use of the exclusive shuttle bus service that operates to the beach and Quinta shopping free of charge.
The shuttle bus will also prove to be extremely beneficial for families that decide to rent a car during their stay in Quinta do Lago. During the summer season Quinta do Lago is an extremely popular tourist resort and parking at the beach both with and without a permit can be a real issue due to congestion.
Monte da Quinta Kids World
Monte da Quinta's professionalism to creating the perfect family holiday does not end with the free shuttle service. With a plethora of leisure activities, day spas and cultural sites in the Algarve, guests can make the most of their time during their Quinta do Lago villa holiday by leaving their children in the capable hands of the highly qualified and professional premier Kid's World at Monte da Quinta Club.
Monte da Quinta's Kid's World offers a range of activities that keep children entertained for a half-day or full day. If parents prefer to leave their children at the club for just an hour or two, the staff will be as equally delighted to welcome and entertain them.
Select Resorts Director Pauline Bonanni said: "Like many great kids clubs Monte da Quinta Kids World is all about action, activity and adventure. Children who attend Kids World are guaranteed the time of their lives making new friends, learning new skills and most importantly, playing".
She added "One of the reasons families continue to book holidays at Monte da Quinta year after year is due to the extensive precautions taken to ensure the children's safety at all times. The highly qualified staff work hard to ensure parents feel just as relaxed and carefree as their children".
All of the staff working on the Kids World programme are highly qualified, and fully aware of the responsibilities relating to the general welfare of all young people who are under their care.
The Kids World staff show confidence and competence in managing all situations which may arise ensuring that each child's well being is a top priority.
From the very youngest of guests to pre-teens, Kid's World has two lovely areas fully equipped to welcome children either from 6 months to 12 years or from 3 to 12 years, with highly qualified and professional staff, ready to entertain and supervise children.
Kids World > Monte da Quinta Club: the clubhouse near the swimming pool is the perfect spot for children between the ages 3 and 12 years!
Kids World > Monte da Quinta Suites: perfect for parents that have babies and toddlers aged 6 months to 3 years. The new kids' area at Monte da Quinta Suites is even equipped with a nursery for babies aged 6 to 18 months!
Kids World is packed with toys, games, educational materials, books and films that will do wonders for the small guests.
A whole world of entertainment and educational activities:

Treasure Hunt
Drawing, painting on paper, tiles and plaster
Face painting
Sand and recycled paper artwork
Pottery and puppetry
Chocolate biscuits, yogurt mousse and jelly
Soap Bubbles and Sand Castle building
Snorkeling for beginners
Picnics at Zoomarine
Golf and tennis for beginners
Meet sea Animals
And much more...!
With children's needs in mind, Kids' World has a range of equipment and items for sale or hire to ease the dilemma of travelling.
Car seats, strollers and tricycles
Baby bottle sterilizers and heaters
Playmats, playpens and bouncers
Baby monitors
Bathtubs
A range of other baby products and equipment is available.
With a plethora of hip nightclubs and day spas in the Algarve, Monte da Quinta also provides a private babysitting service to allow guests to make the most of their time during their Quinta do Lago villa holiday.
For those in search of a hassle free Algarve Villa Holiday, Monte da Quinta Club and Suites is, without a doubt, the perfect place to spend the summer with family.
About Monte da Quinta
The Monte da Quinta Club is an elegant holiday village consisting of Monte da Quinta townhouses and traditional style Monte da Quinta villas. Each has its own charming garden and private pool, perfect for moments of pure relaxation beneath the radiant Algarve sun.
Monte da Quinta Suites is the latest development at the Monte da Quinta Resort – consisting of 132 suites divided by 1, 2 and 3-bedroom suites with luxury décor, creating an elegant and calm atmosphere for your stay.
To be able to obtain the perfect Quinta da Lago family holiday at Monte da Quinta, Select Resorts encourage all interested guests to speak with a skilled booking agent who has first hand experience of the resorts and takes pride in assisting clients with an honest and professional service.
Select Resorts booking agents that deal specifically with Quinta do Lago villas are able to discuss holiday requirements with clients taking them through the necessary steps in the decision process, offering trustworthy advice on all Quinta do Lago villa holidays.
For more information about Monte da Quinta Kids World or villa holidays that can be rented in Monte da Quinta, please contact Select Resorts, 01202 786 490 or email mail(at)selectresorts(dot)co(dot)uk
Information For Editors
Select Resorts
Telephone: +44 (0)1202 786490
Email: mail(at)selectresorts(dot)co(dot)uk
Select Resorts, have been advising clients for over 25 years in holiday accommodation and property sales abroad. A large proportion of Select Resorts' clients come to the company through recommendation and return time and time again! This is a wonderful achievement that is the result of years of offering an excellent and reliable service.
Some of the most beautiful apartments and villas can be rented through Select Resorts as well as accommodation in exclusive 5 star hotels such as the Gran Hotel Bahia del Duque in Tenerife, the Quinta do Lago Hotel in Portugal and the Hotel La Manga Club - Principe Felipe.
###