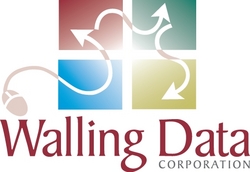 The cure to our troubles lay with AVG.
Newton, N.C. (PRWEB) March 18, 2010
Joel Abernathy used to worry about health issues every day. The health of his network, that is. Abernathy is Assistant MIS Director for York County Government (YCG) in South Carolina. He oversees 16 IT professionals and a network of 700 workstations and more than 20 servers. Providing protection for YCG's computers against viruses was becoming more stressful by the day, as the network grew and users' tempers frayed.
"The bigger the network, the greater the potential for virus infection," Abernathy said. "With more than 700 computers, our network was a virus epidemic just waiting to happen."
Searching for the cure
Abernathy had used Norton Antivirus for a number of years, switching more recently to Kaspersky to reduce costs. However, Kaspersky's complex update process proved unpopular with users, slowing systems to an unacceptable speed whenever updates were downloaded. Hoping for "third time lucky", Abernathy then turned to Lightspeed, a specialist supplier of security products for educational environment. The results were far from satisfactory.
"The whole exercise was a nightmare," recalled Abernathy. "The Lightspeed software failed to prevent virus attacks, and couldn't fix the subsequent infections. My employees couldn't take it anymore and neither could I. After all the products we tried, I was starting to wonder if an affordable, functional virus protection even existed."
To fix the infected machines, Abernathy turned to the AVG Anti-Virus free product he used at home. After ensuring that AVG had network products that could be used on his networks, he downloaded the Free Edition to some virus-infected computers at YCG; the AVG software removed the viruses from every computer that day.
"That was all it took for us to decide the cure to our troubles lay with AVG."
Walling Data delivers cost-effective remedy
In his search for an AVG reseller, Abernathy soon discovered Walling Data, the longest-standing and highest-volume distributor of AVG Technologies solutions in North America. He was delighted to learn that Walling offered several value-added extras.
"Not only was Walling at least as experienced as Lightspeed in the education market," noted Abernathy, "but they also provide all their customers free, unlimited, U.S.-based pre- and post-sales support. And the prices were so competitive, we purchased three years' worth of protection right off the bat."
YCG has not experienced a single infection since installing AVG.
"My team loves the simple, intuitive interface," said Abernathy. "I particularly like that AVG has a smaller resource footprint compared with any other anti-virus software we've used. Lightspeed and Kaspersky, when they're running a scan, just disable the computer they're running on. With AVG, you don't even know it's there."
For more information about how to purchase AVG Anti-Virus and other fine security products from Walling Data, resellers and end users should visit http://www.wallingdata.com.
About Walling Data
North Carolina-based Walling Data, North America's leader in security software distribution, is the nation's first and highest volume distributor of both AVG Internet Security and avast! Internet Security products. It is widely recognized for providing unlimited, expert, US-based technical support services at no additional charge for its base of more than 100,000 reseller and end user customers. The company was founded in 1994 by Luke Walling. Learn more about Walling Data's distribution capabilities for your product line, or become a customer at http://www.wallingdata.com. Learn more about AVG Internet Security products at http://www.avgantivirus.com.
About AVG Technologies
AVG is a global security solutions leader protecting more than 110 million consumers and small business computer users in 167 countries from the ever-growing incidence of web threats, viruses, spam, cyber-scams and hackers on the Internet. Headquartered in Amsterdam, AVG has nearly two decades of experience in combating cyber crime and one of the most advanced laboratories for detecting, pre-empting and combating Web-borne threats from around the world. Its free online, downloadable software model allows entry-level users to gain basic anti-virus protection and then to easily and inexpensively upgrade to greater levels of safety and defense in both single and multi-user environments. Nearly 6,000 resellers, partners and distributors team with AVG globally including Amazon.com, CNET, Cisco, Ingram Micro, Play.com, Wal-Mart, and Yahoo!. More information at http://www.avg.com.
###