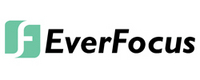 Farmingville, NY (PRWEB) March 18, 2010
Everfocus is a leading manufacturer in the CCTV industry. State of the art technology is used for all their products, and the Paragon Series DVRs and ED550, ED560, and EHD650 cameras are no exception.
The Paragon Series are 16 channel DVRs that come in two different models. The "R" model has hot swappable hard drives. This allows for the internal hard drive to be removed and exchanged or upgraded. Besides that, both models are loaded with some great features. A user friendly Graphical User Interface (GUI) makes these DVRs very easy to navigate. Two USB ports and a built-in DVD burner add more options for video storage and archiving and for mouse control. The Pentaplex Operation is a great feature that lets the Paragon Series DVRs simultaneously show live video, record, playback video, archive, and view remotely. They also have up to 480 maximum frames per second (FPS).
The Polestar Series ED550 and ED560 are super high resolution (560 TV Lines) vandal-resistant dome cameras. The ED560 is weatherproof IP66 rated. With a Lux of 0.002, these are true day/night cameras. Dynamic Noise Reduction (DNR) built-in reduces noise for a better quality image and also save up to 70% of disk storage.
The EHD650 is an indoor/outdoor, vandal-resistant dome camera with 480 TV Lines of resolution. It is weatherproof IP66 rated and is true day/night. What makes the EHD650 different from the Polestar Series cameras are the Digital Pixel System (DPS) and Wide Dynamic Range (WDR). DPS processes each pixel individually, and with the enhanced dynamic range, images can be seen in high quality even under extreme lighting.
These are just a small number of new high quality CCTV products by Everfocus. They continually prove to be a strong, cutting edge company in a very competitive industry.
###